DETAILS DE L'OUVRAGE DE LA COLLECTION

Catégorie : Epistémologie de la Science

Référence librairie : 6713
Titre: Wholeness and the Implicate Order David Bohm


Auteur : David Bohm


Editeur : Routledge
Date d'édition : 2002
Date de dépôt des droits d'auteur : 2002
Informations sur l'édition :
Reliure : Broché
Prix (Port gratuit en suivi pr la France Métro.- RETOURS acceptés) : -
Illustrations :
Isbn :
Disponible : Oui.
Les commandes en ligne ne sont pas toutes automatisées - disponibilité et conformité de l'ouvrage doivent être confirmés . N' hésitez cependant pas à nous contacter pour toutes demandes de devis pour une livraison SUIVIE à domicile ou via Mondial Relay, merci ----- Les modes de règlements possibles sont : PayPal (Envoi de fact. PayPal) / Virement (Envoi de notre R.I.B) / Chèques (Envoi ordre et adresse)..🔗



Images: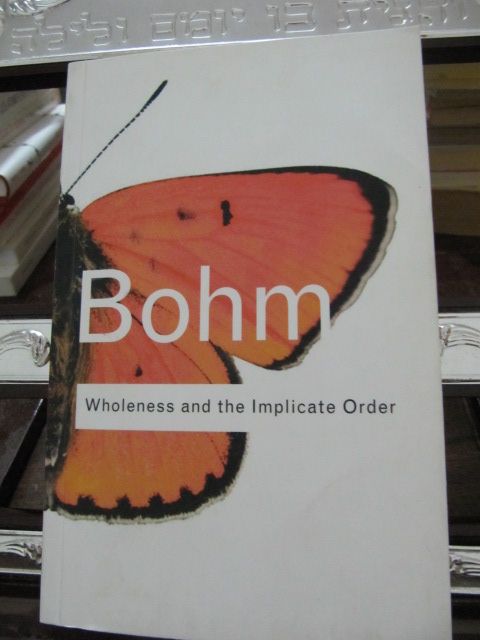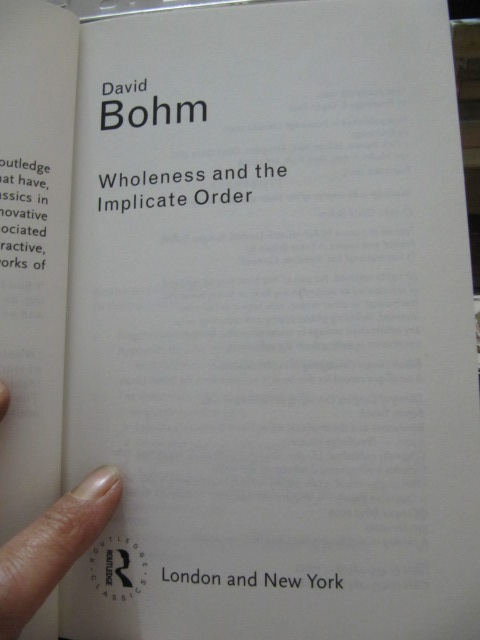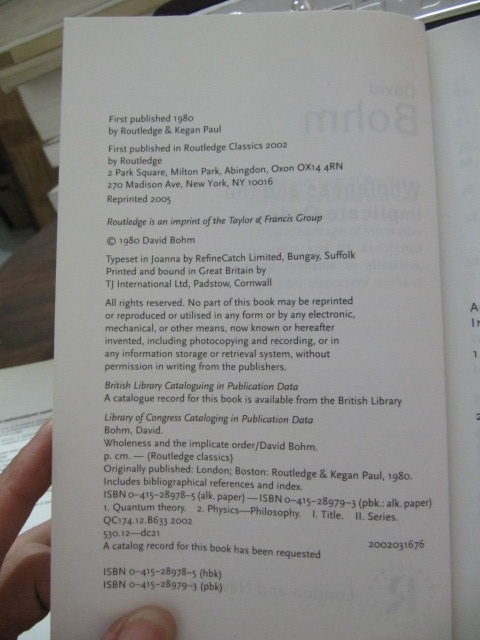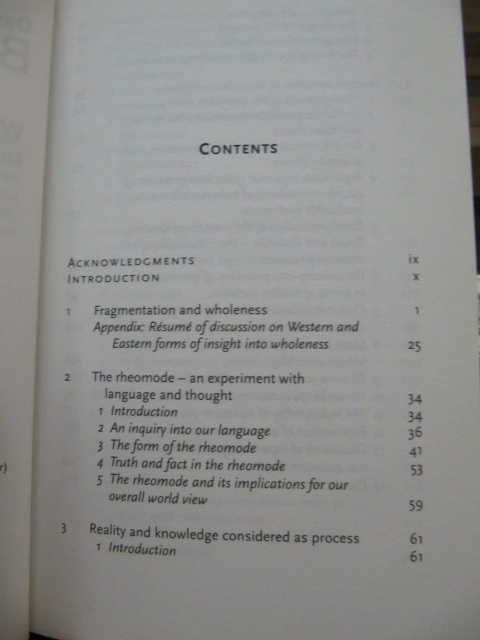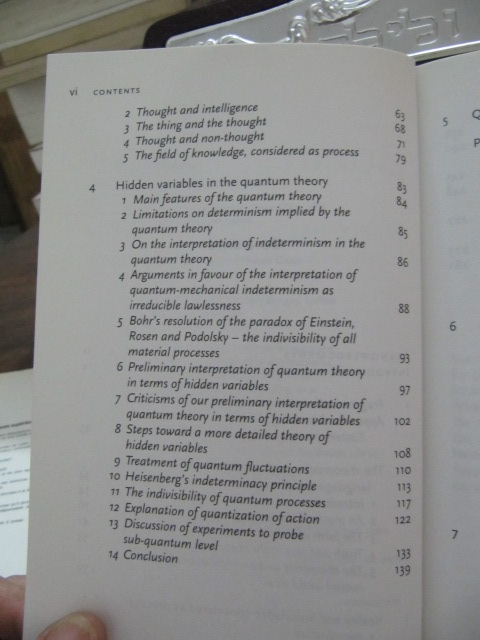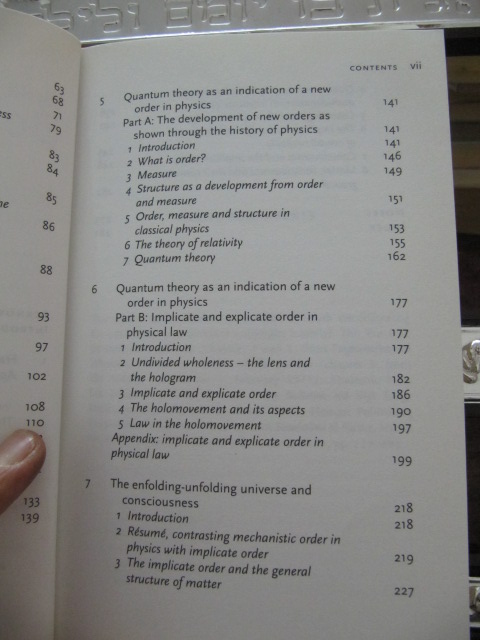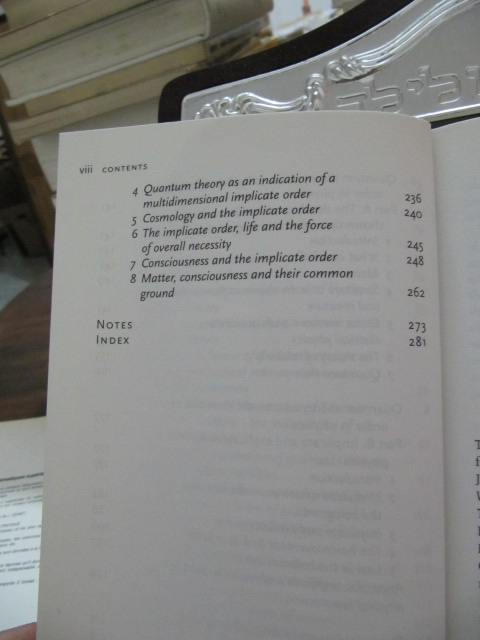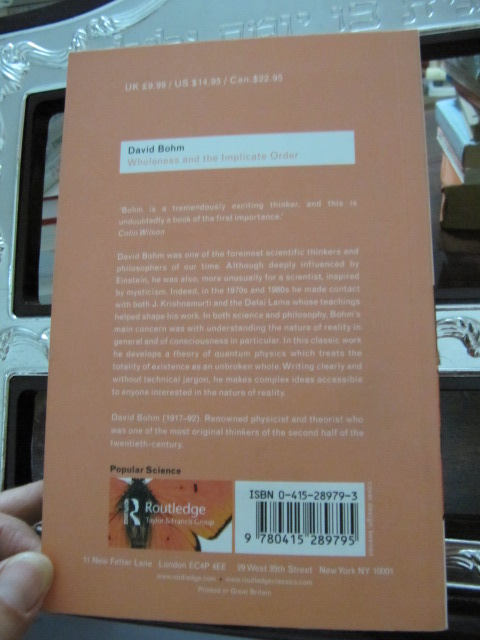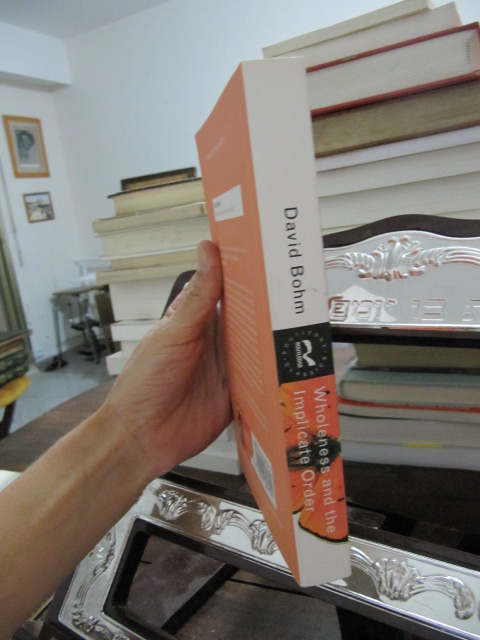 Descriptif de l'ouvrage :

Wholeness and the Implicate Order (Routledge Classics)
David Bohm
Edité par Routledge 04/07/2002 (2002)
ISBN 10 : 0415289793 ISBN 13 : 9780415289795
Atlantic Publishers & Distributors (P) Ltd, 2012. Softcover. État : New. David Bohm was one of the foremost scientific thinkers and philosophers of our time. Although deeply influenced by Einstein, he was also, more unusually for a scientist, inspired by mysticism. Indeed, in the 1970s and 1980s he made contact with both J. Krishnamurti and the Dalai Lama whose teachings helped shape his work. In both science and philosophy, Bohm`s main concern was with understanding the nature of reality in general and of consciousness in particular. In this classic work he develops a theory of quantum physics which treats the totality of existence as an unbroken whole. Writing clearly and without technical jargon, he makes complex ideas accessible to anyone interested in the nature of reality. Printed Pages: 304.