DETAILS DE L'OUVRAGE DE LA COLLECTION

Catégorie: Sciences Informatique et Mathématiques

Référence librairie: 4673
Titre: Computer Vision: A Modern Approach


Auteur: David Forsyth


Editeur: Pearson Education International
Date d'édition: 2002
Date de dépôt des droits d'auteur: 0
Informations sur l'édition:
Reliure: Broché
Illustrations:
PRIX / [ISBN] : ISBN 10: 013608592X ISBN 13: 9780136085928
Disponible : Oui. Contacts, Conditions - Prix du catalogue par retour, merci.🔗



Images: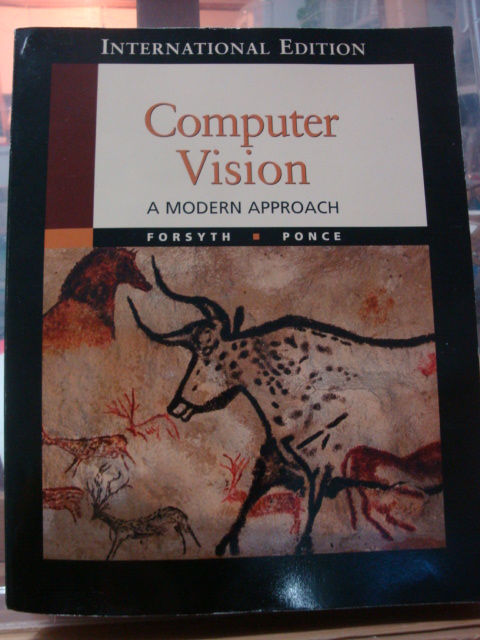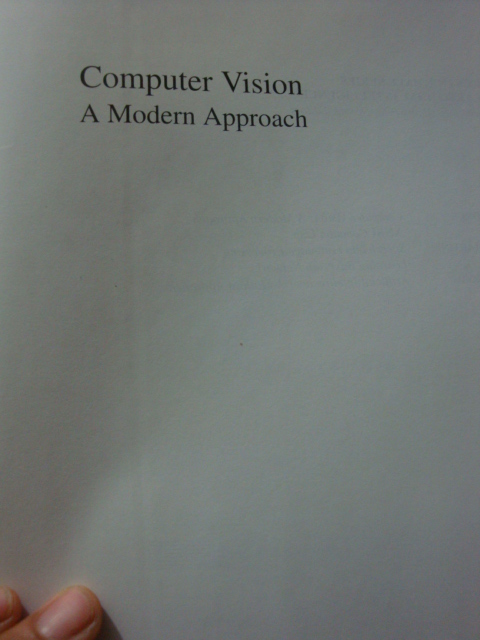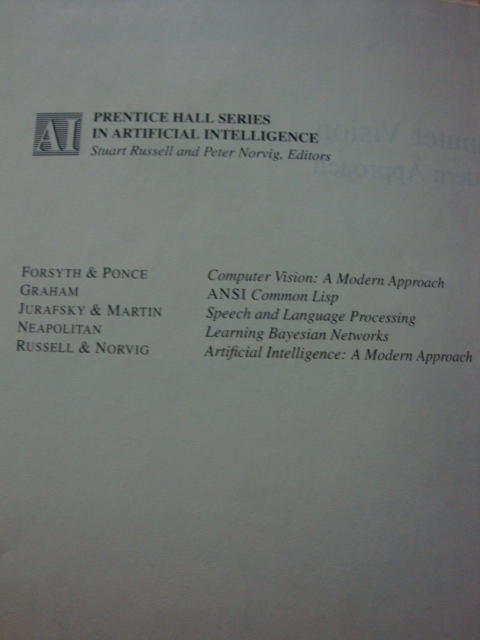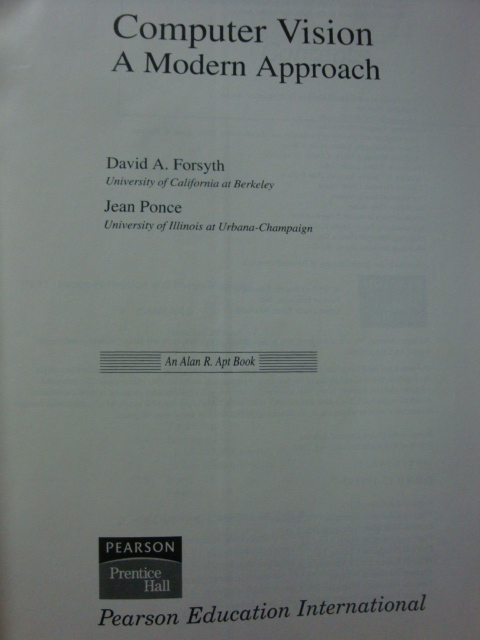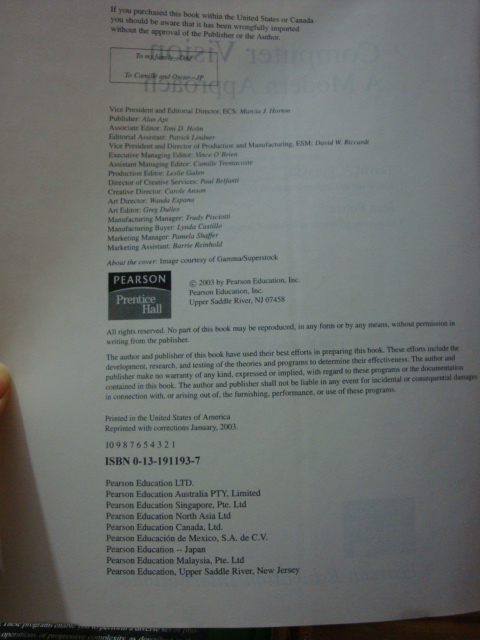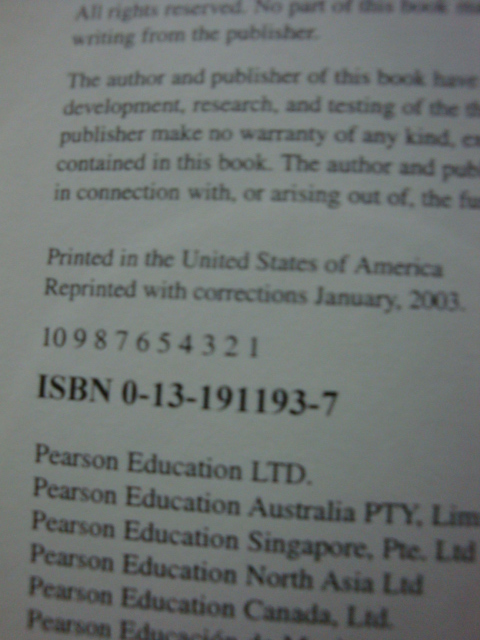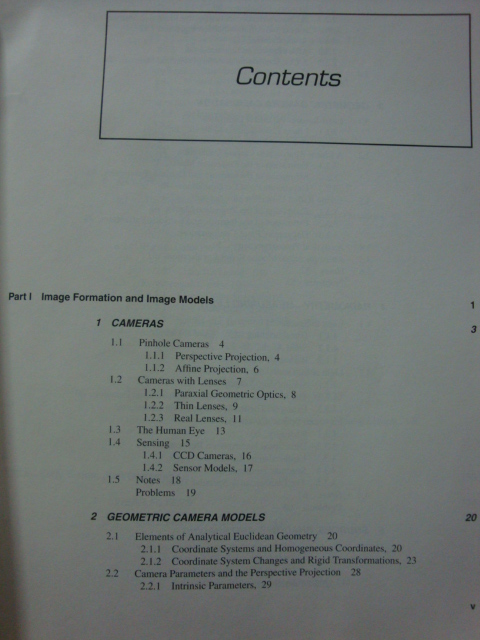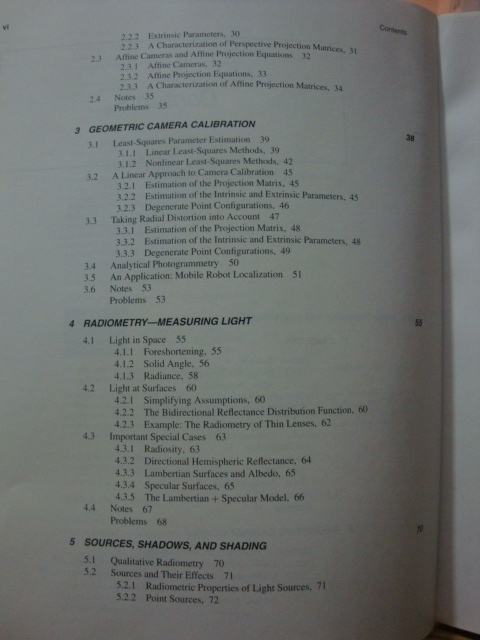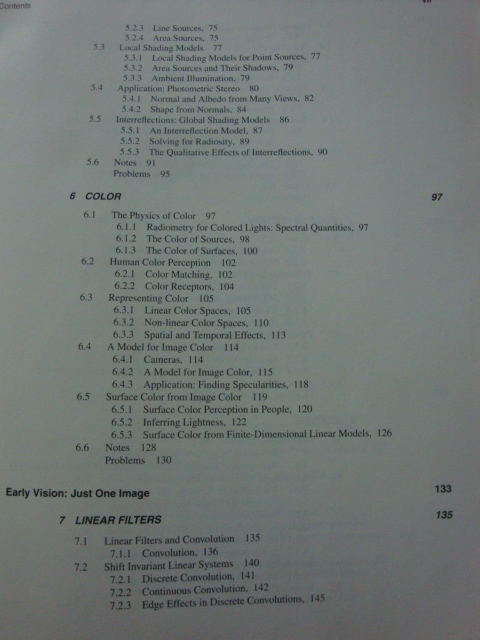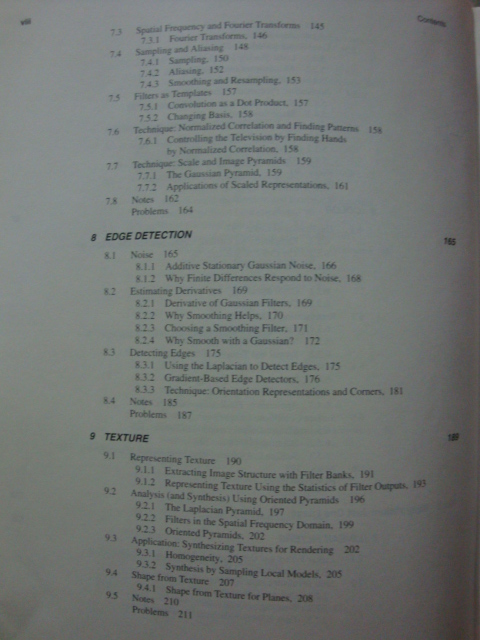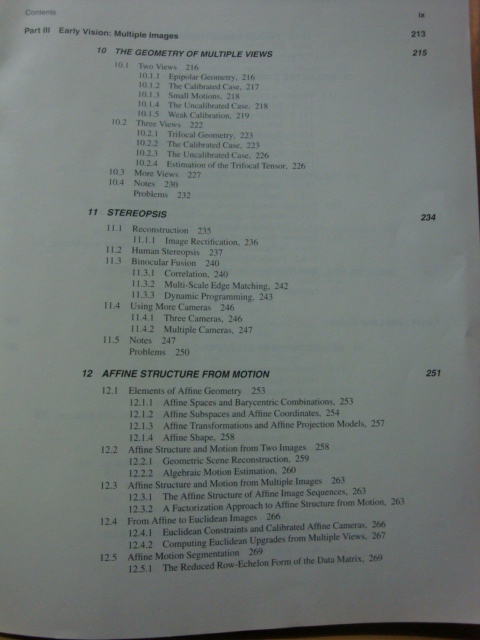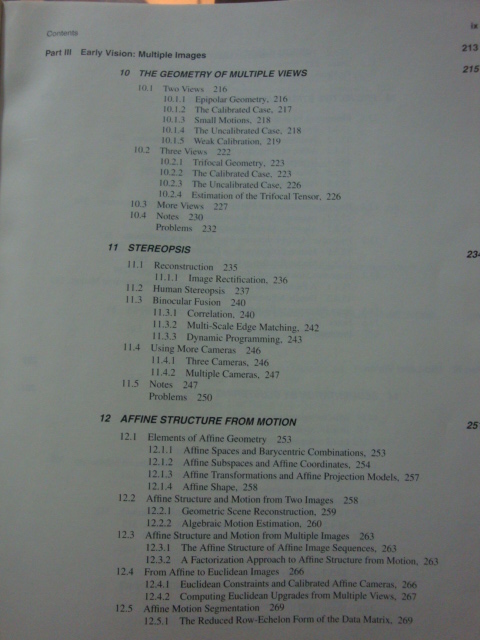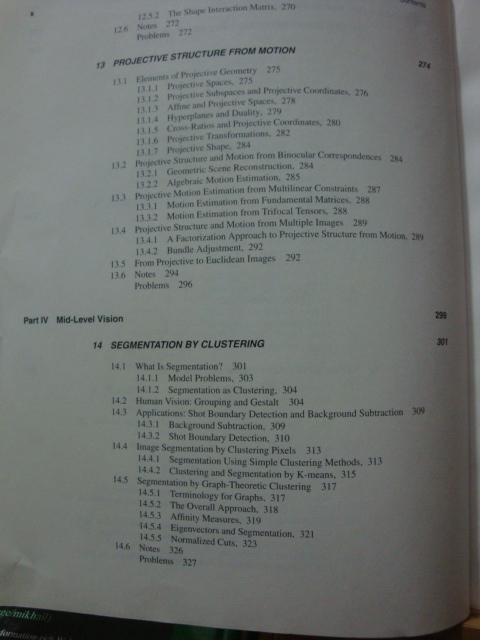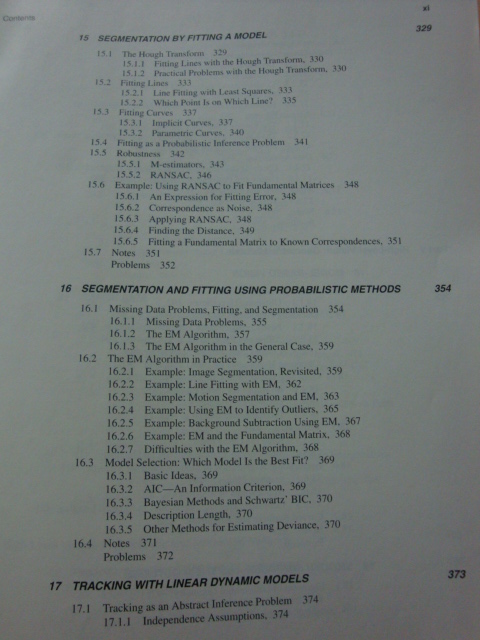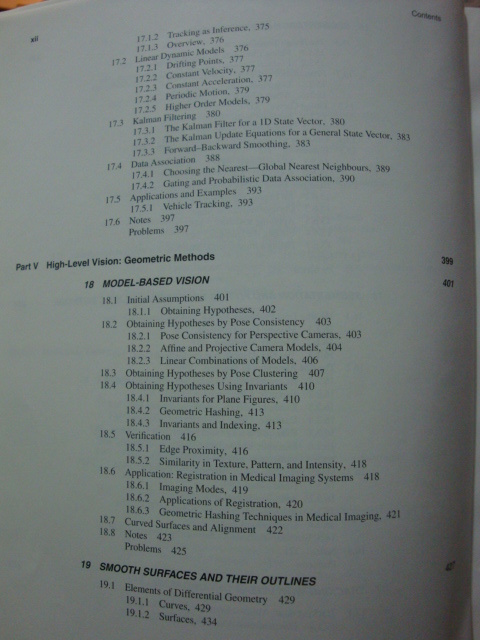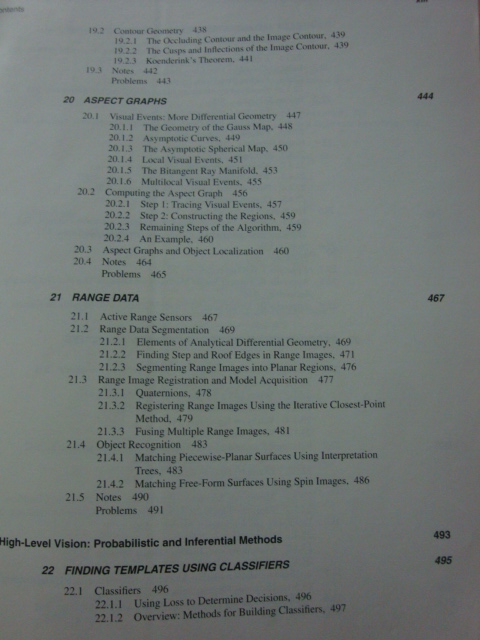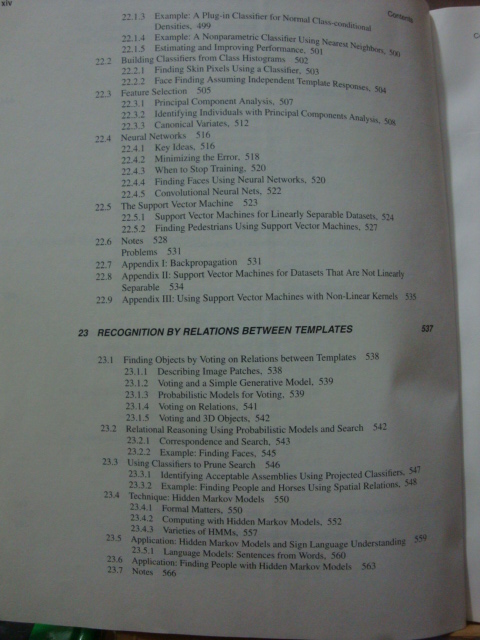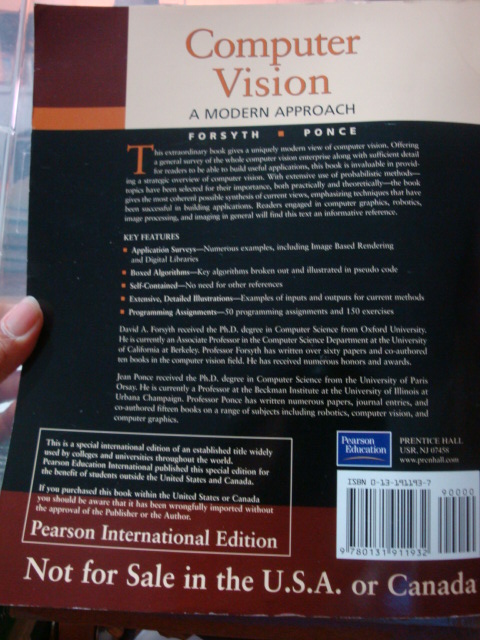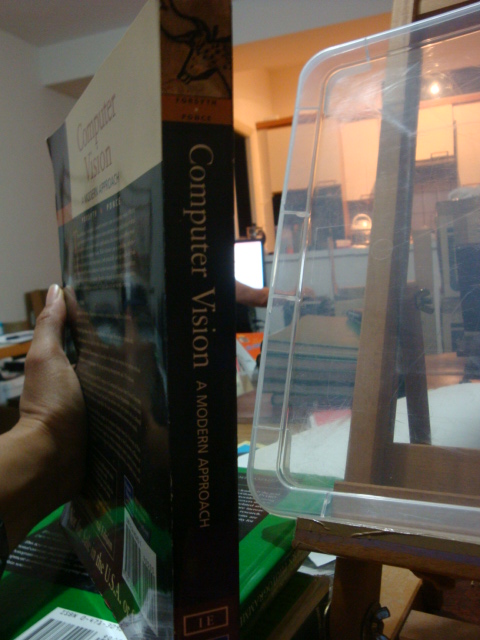 Descriptif de l'ouvrage :

Computer Vision: A Modern Approach : Ce livre, écrit par David Forsyth (Université d'Illinois à Urbana-Champaign) et Jean Ponce (EPI Willow) est publié par Pearson Education, Inc. Sa première édition, sortie en 2002, a été vendue à plus de 10000 exemplaires dans le monde entier, et traduite en chinois, japonais et en russe.
Computer Vision Équipe-projet Willow David Forsyth Jean Ponce
*
Appropriate for upper-division undergraduate- and graduate-level courses in computer vision found in departments of Computer Science, Computer Engineering and Electrical Engineering. This long anticipated book is the most complete treatment of modern computer vision methods by two of the leading authorities in the field. This accessible presentation gives both a general view of the entire computer vision enterprise and also offers sufficient detail for students to be able to build useful applications. Students will learn techniques that have proven to be useful by first-hand experience and a wide range of mathematical methods.