DETAILS DE L'OUVRAGE DE LA COLLECTION

Catégorie : Mer, Navigation, Orientation, Bateaux

Référence librairie : 4885
Titre: Around the World in wanderer III


Auteur : Eric C. Hiscock


Editeur : London Oxford Université Press
Date d'édition : 1956
Date de dépôt des droits d'auteur : 1956
Informations sur l'édition : E.O
Reliure : Editor
Prix (Port gratuit en suivi pr la France Métro.- RETOURS acceptés) : -
Illustrations :
Isbn :
Disponible : Oui.
Les commandes en ligne ne sont pas toutes automatisées - disponibilité et conformité de l'ouvrage doivent être confirmés . N' hésitez cependant pas à nous contacter pour toutes demandes de devis pour une livraison SUIVIE à domicile ou via Mondial Relay, merci ----- Les modes de règlements possibles sont : PayPal (Envoi de fact. PayPal) / Virement (Envoi de notre R.I.B) / Chèques (Envoi ordre et adresse)..🔗



Images: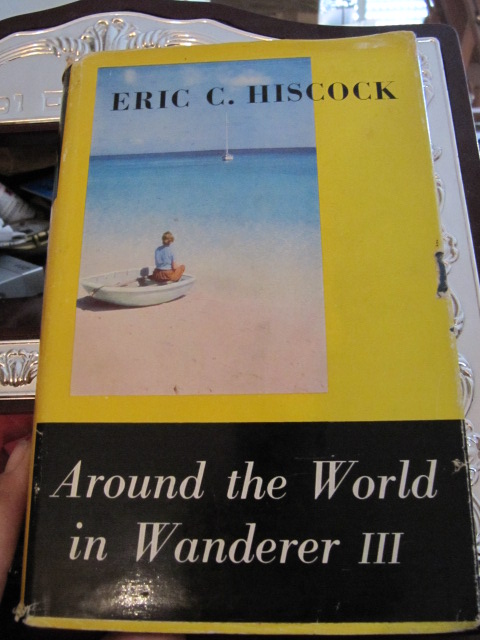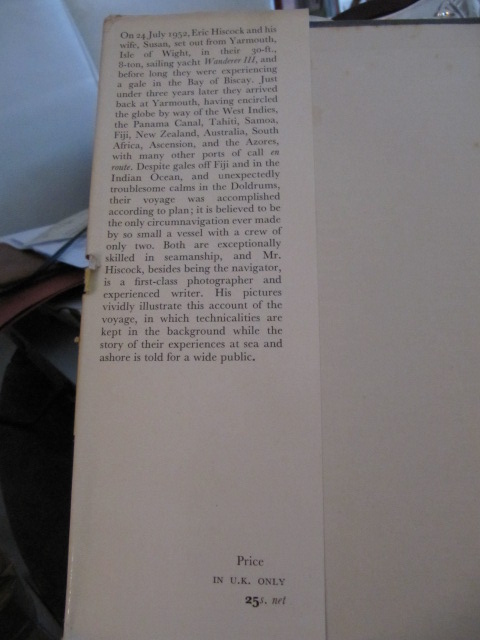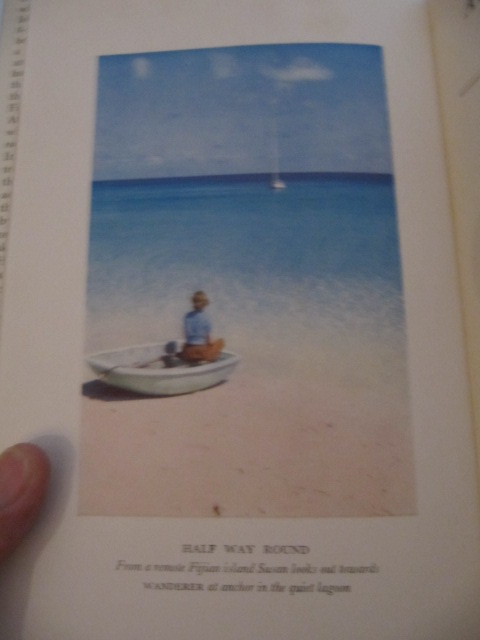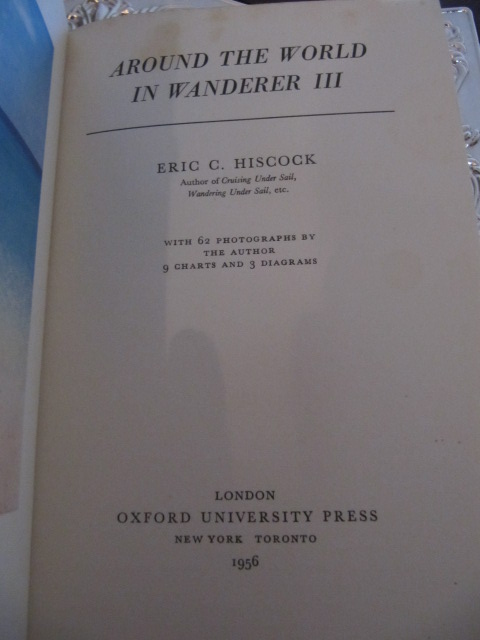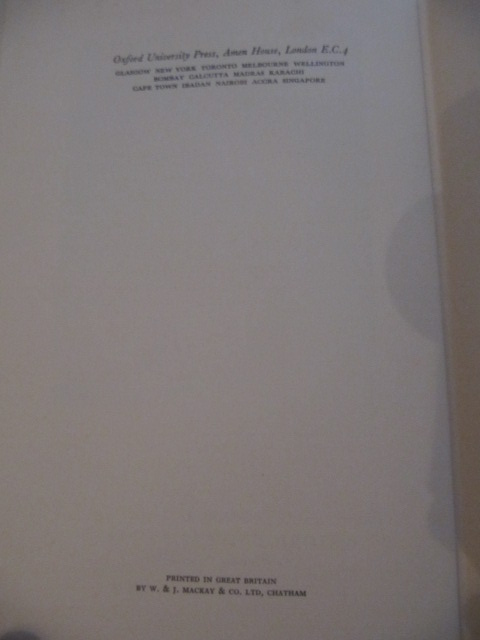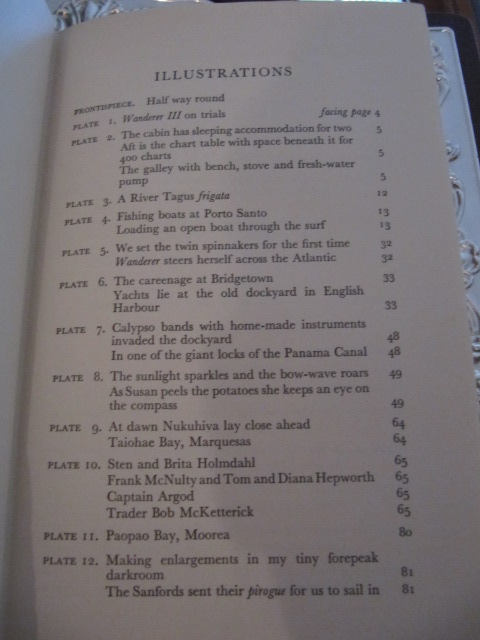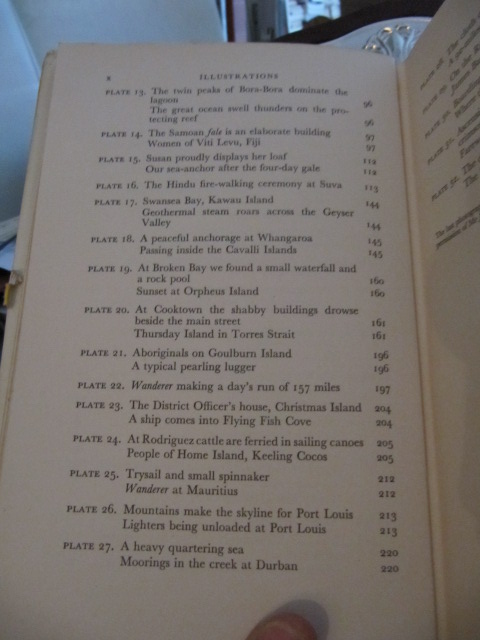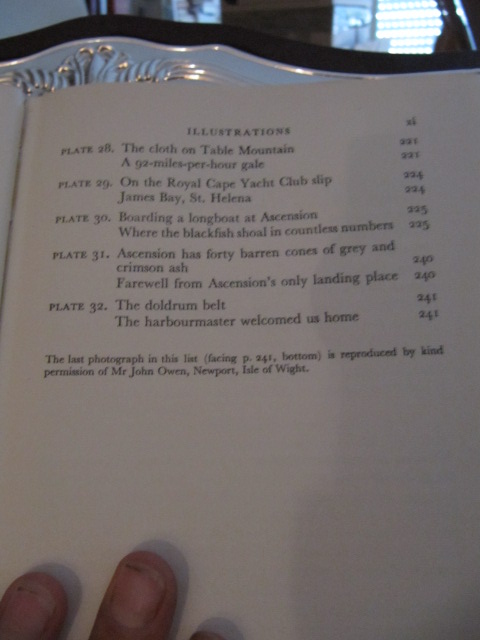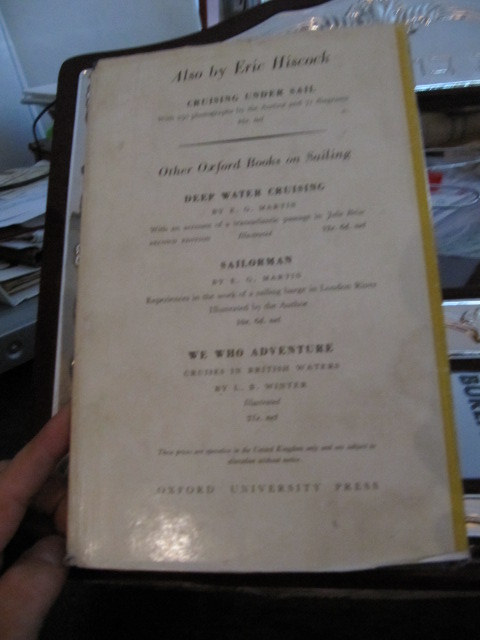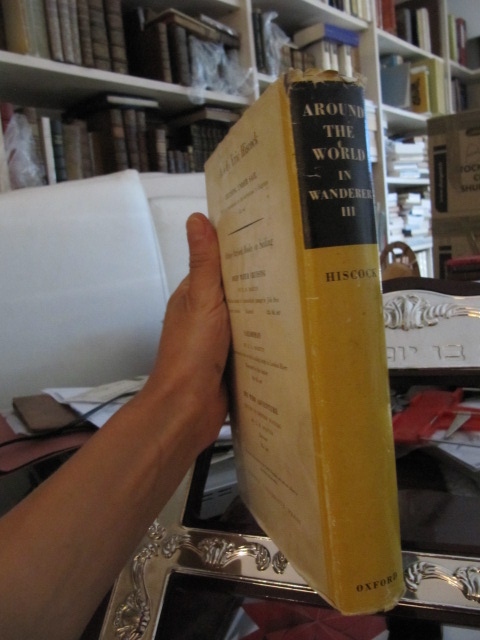 Descriptif de l'ouvrage :

Item Description: Oxford University Press. London. 1956 [first edition 1956]; first edition 1956;, 1956. No Binding. Book Condition: Fine. pages xi + 275 pages; 62 photographs by the author 9 charts and 3 diagrams. hardcover, gilt text on spine in illustrated clipped dust jacket protected with an archival grade mylar removable dust jacket protector; minor wear and repair to clipped dust jacket spotting to front of book o/wise good condition. On 24th July 1952, Eric Hiscock and his wife, Susan, set out from Yarmouth, Isle of Wight, in their 30-ft 8 ton sailing yacht Wanderer III, and before long they were experiencing a gale in the Bay of Biscay. Just under three years later they arrived back at Yarmouth, having encircled the globe by way of the West Indies, the Panama Canal, Tahiti, Samoa, Fiji, New Zealand, Australia, South Africa, Ascension, and the Azores, with many other ports of call en route. Despite gales off Fiji and in the Indian Ocean, and unexpectedly troublesome calms in the Doldrums, their voyage was accomplished according to plan; it is believed to be the first circumnavigation ever made by so small a vessel with a crew of only two. Both were exceptionally skilled in seamanship, and Mr Hiscock, besides being the navigator, is a first class photographer and experienced writer. His pictures vividly illustrated their account of this voyage in which technicalities are kept in the background while the story of their experiences at sea and ashore is told for a wide public.