DETAILS DE L'OUVRAGE DE LA COLLECTION

Catégorie : Inde - Hindouisme - Art - Religions

Référence librairie : 7015

Titre: Forty-one Years in India from Subaltern to Commander-in-Chief in Two Volumes. 1897 EDITION Field Marshal Lord Roberts of Kandahar V.C. etc. Edité par London. Richard Bentley and Son. 1897. (1897)

Auteur : FIELD MARSHAL

Editeur : RICHARD BENTLEY
Date d'édition : 1897
Date de dépôt des droits d'auteur : 1897
Informations sur l'édition : Année E.O - Same First year
Reliure : Editeur
Illustrations :
Isbn :

PRIX : -
- Si le prix n' était pas encore marqué, voire pour d' autres conditions reliées, nous contacter.
- Paypal, directement avec votre compte ou avec votre carte bancaire, permet de fractionner les règlements.
- Le Port en mode suivi est OFFERT vers la France Métropolitaine.


LE DESCRIPTIF EST APRES LES PHOTOS.

OUVRAGE DISPONIBLE : Oui.

Contacts pour Informations, Règlements fractionnés, Offres d'acquisitions, … :

Par e-mail

Ou Tél. : 02 98 72 87 19



POUR ACQUISITION ET REGLEMENT DE CET OUVRAGE :

• Virement bancaire, Chèque(s), Autres modes : nous contacter.

Une facture acquittée est adressée par e-mail ou avec votre achat.




Images: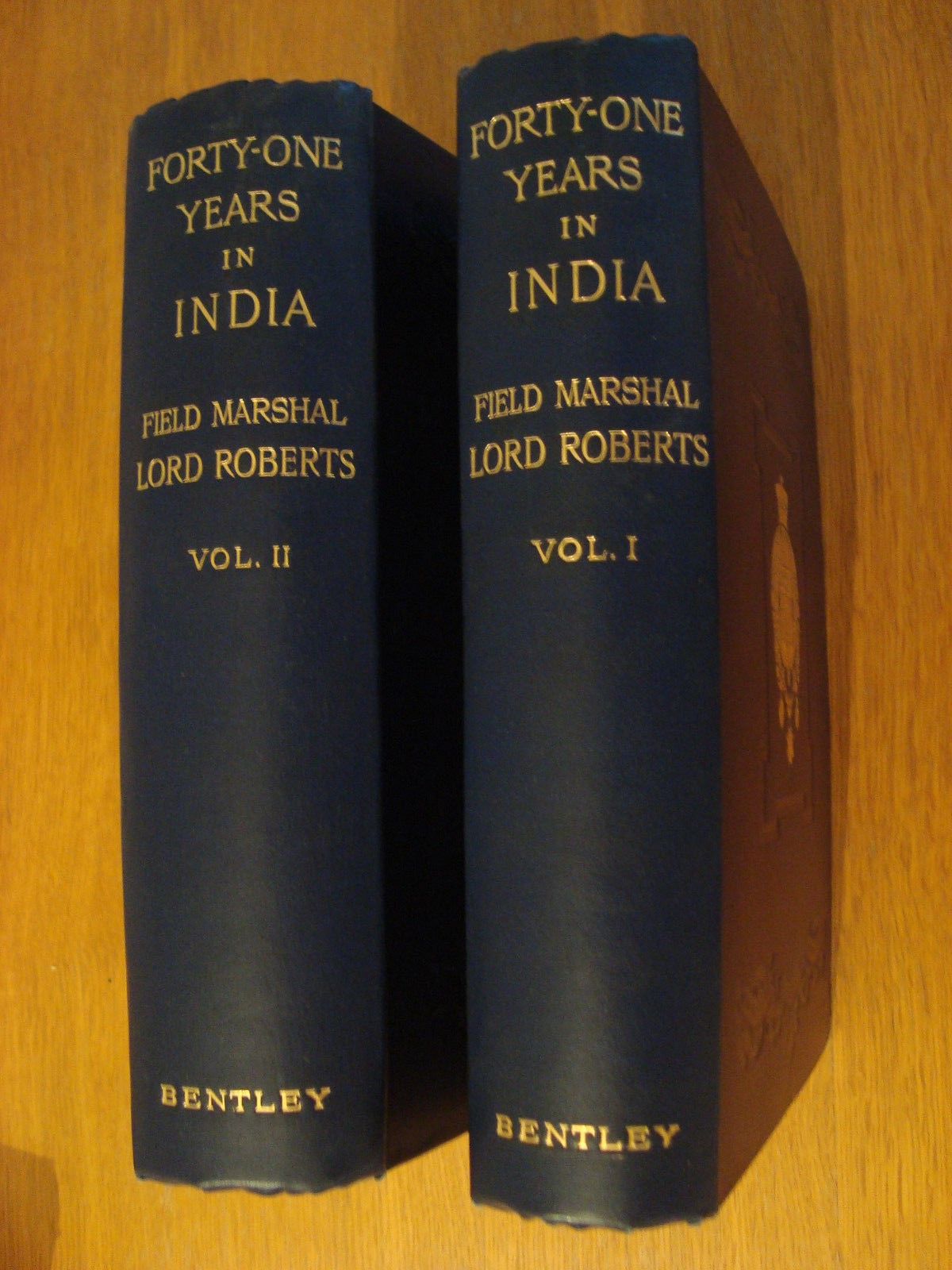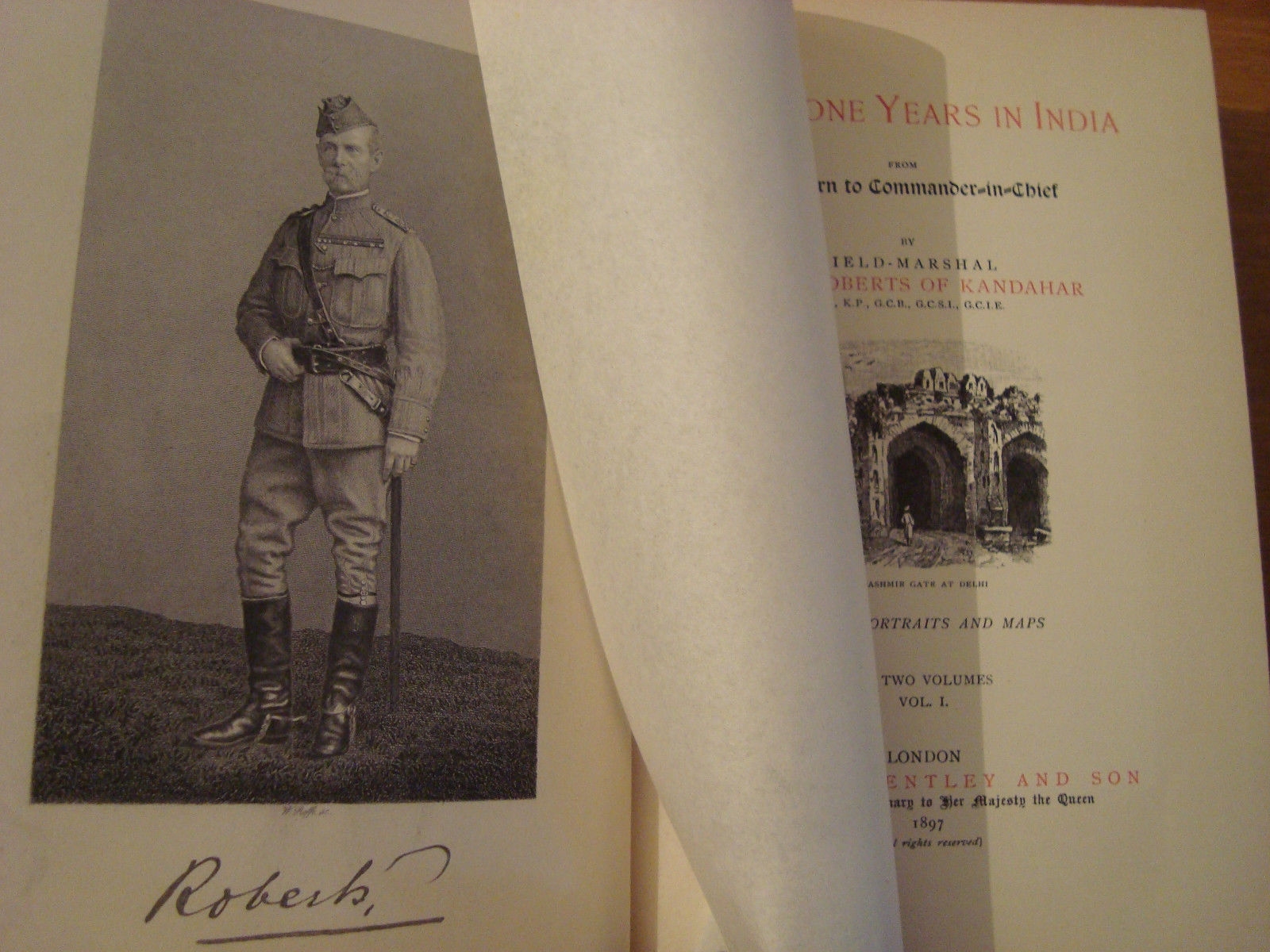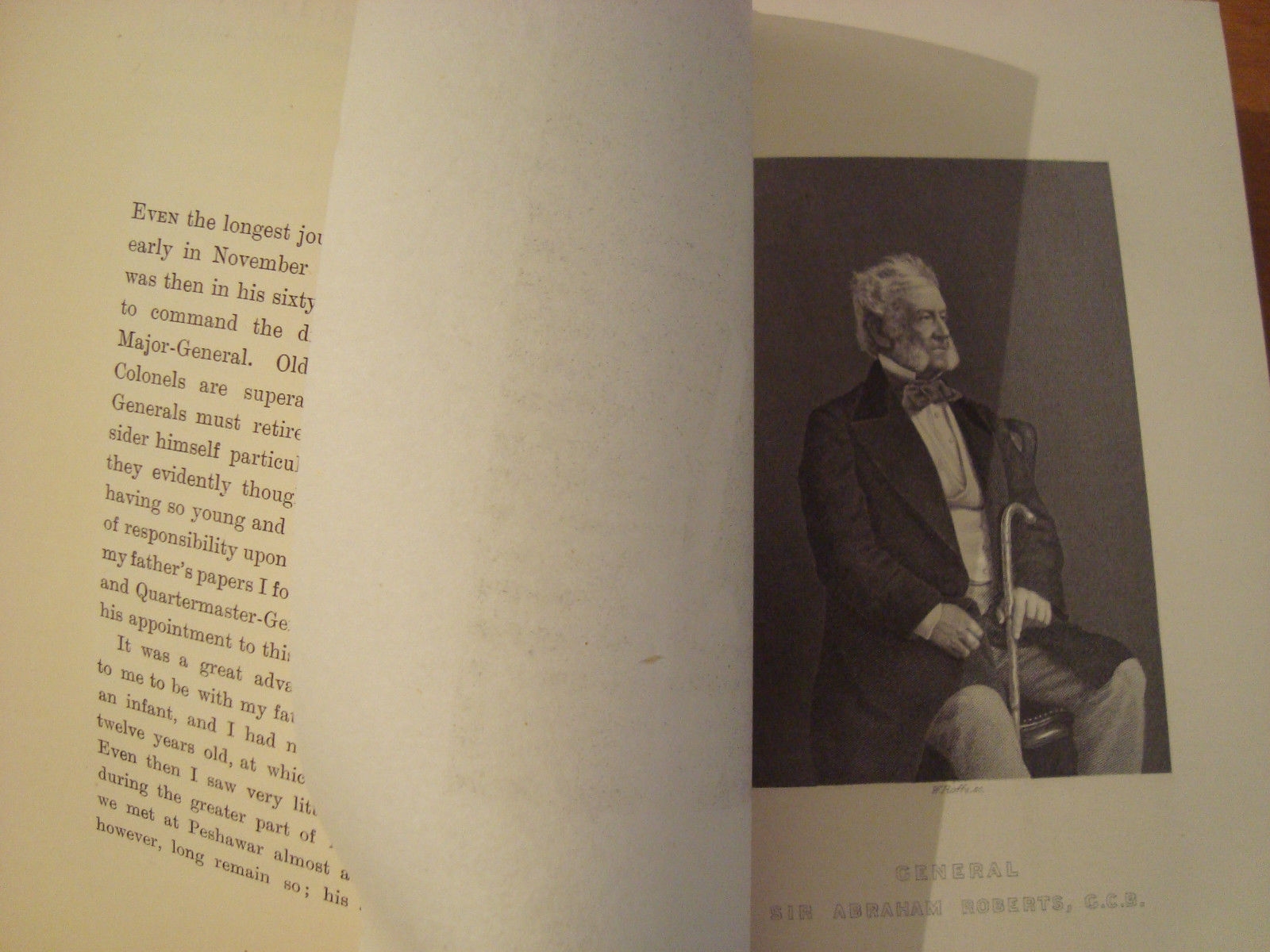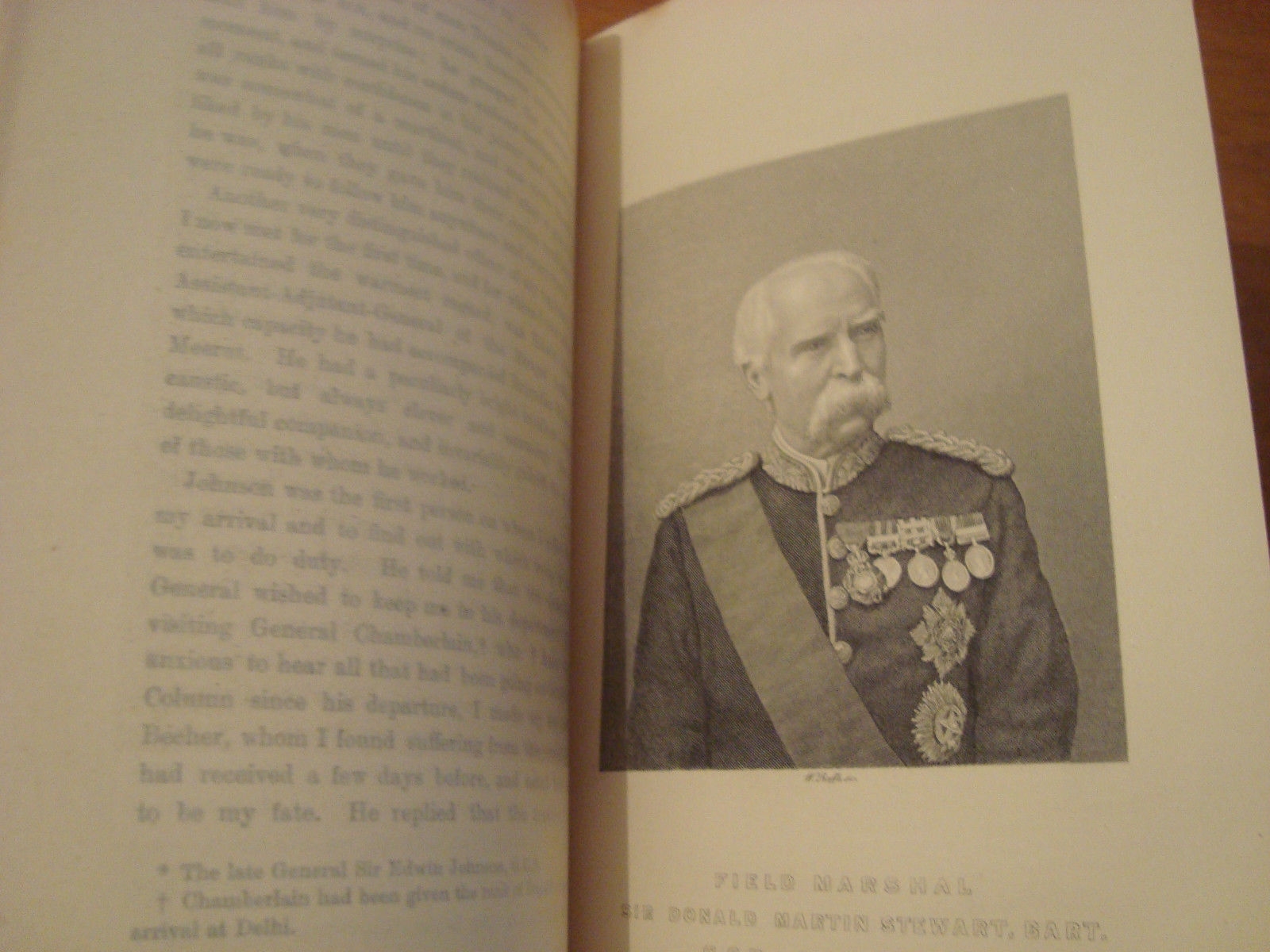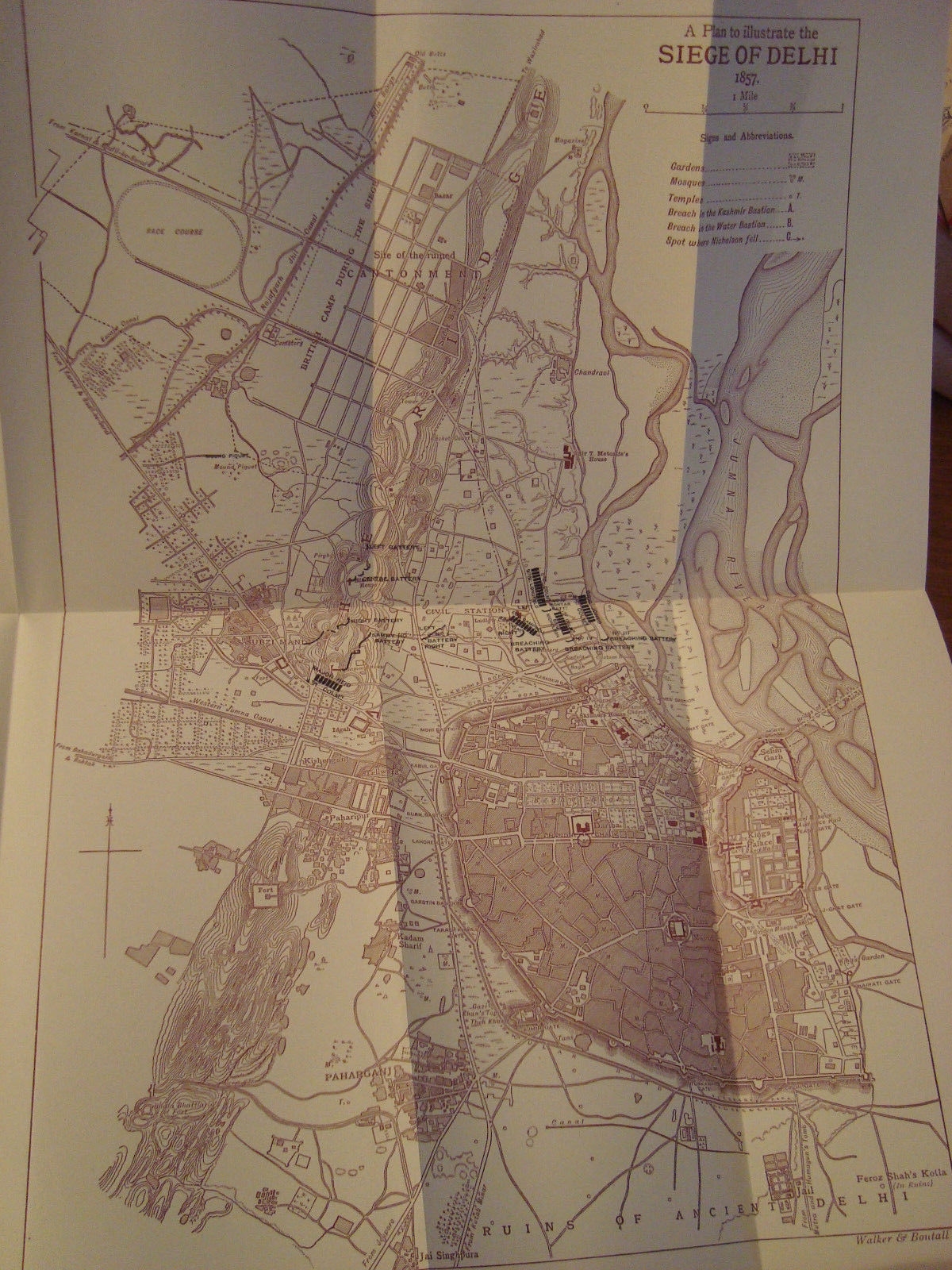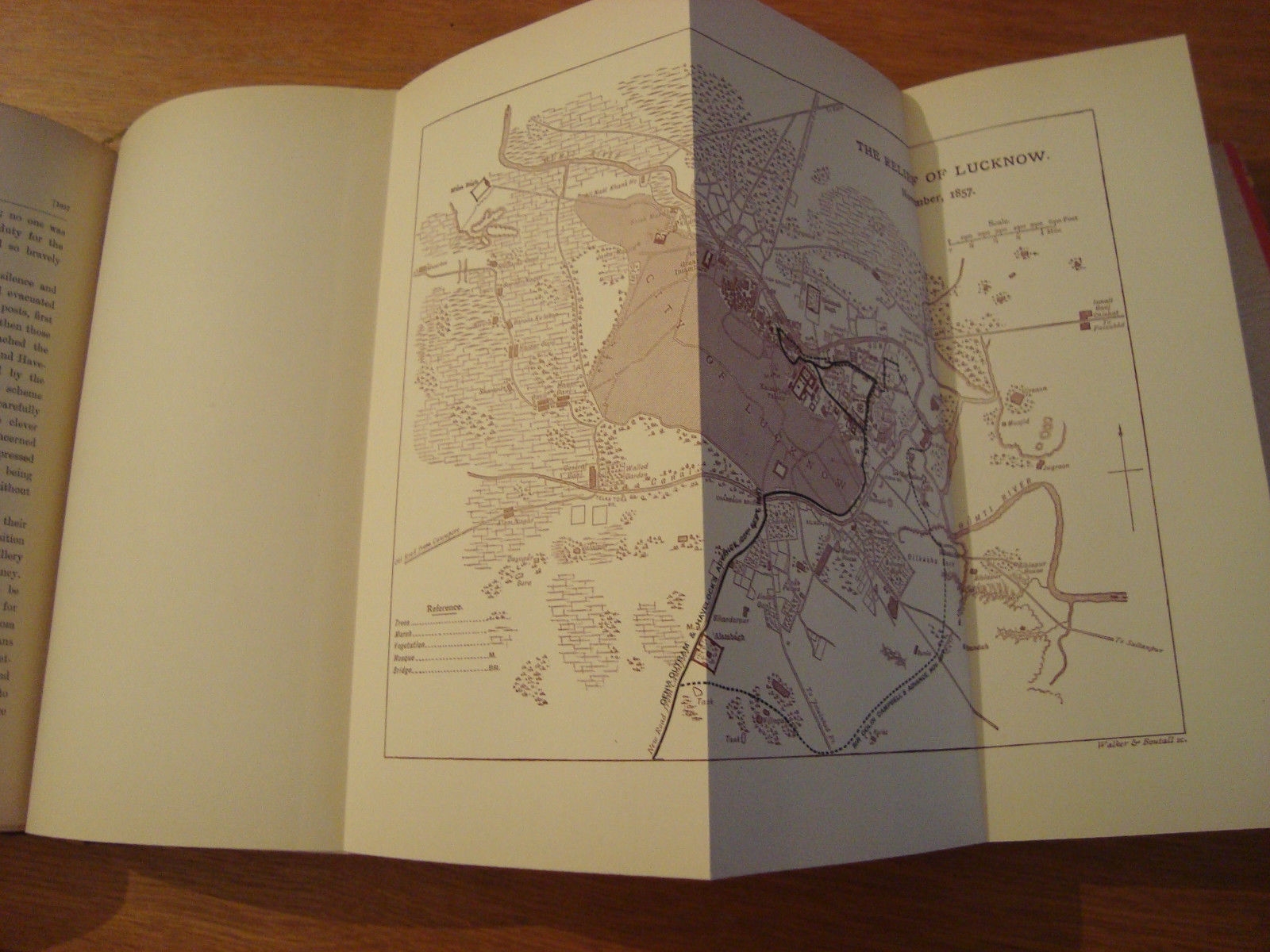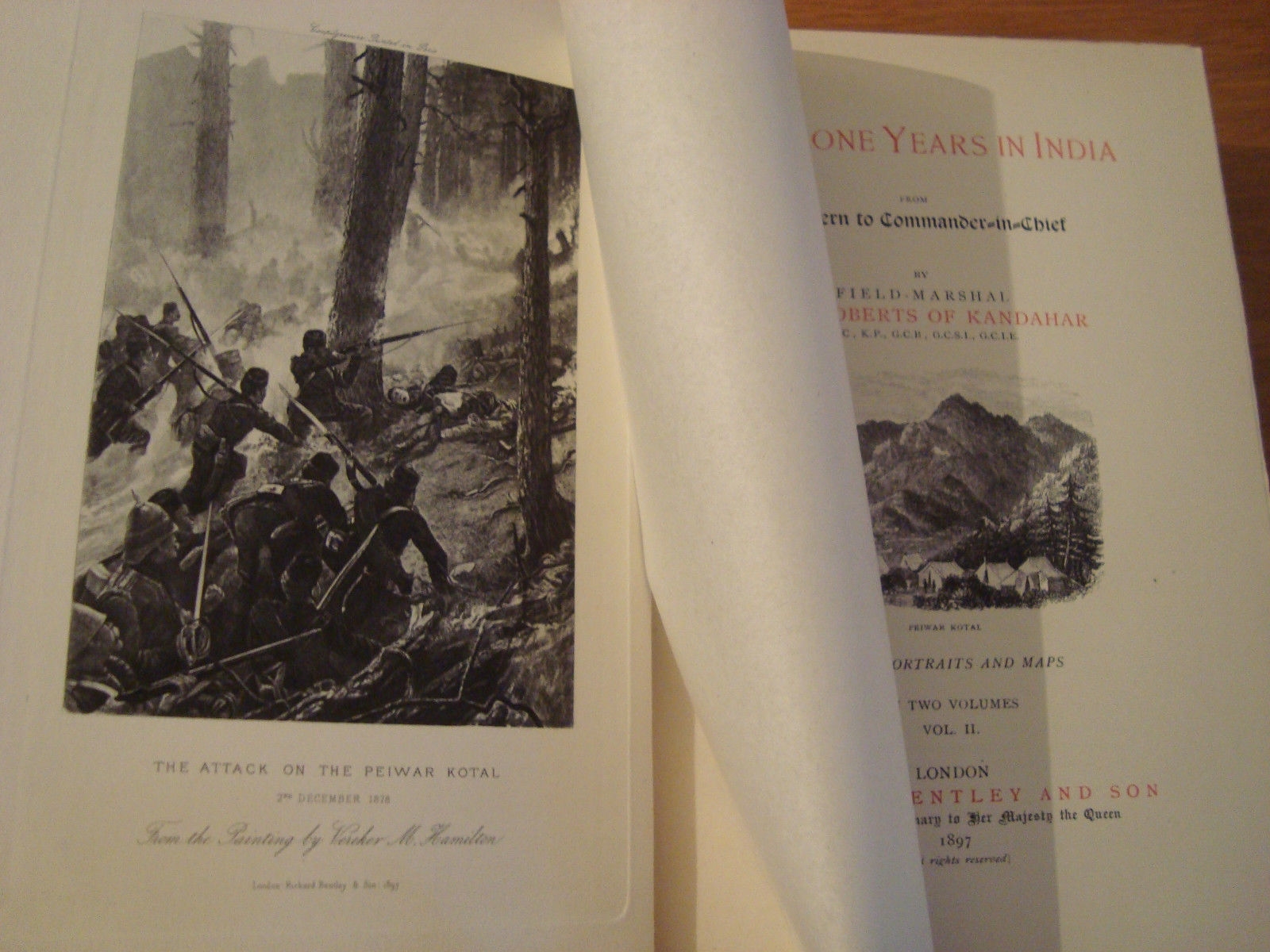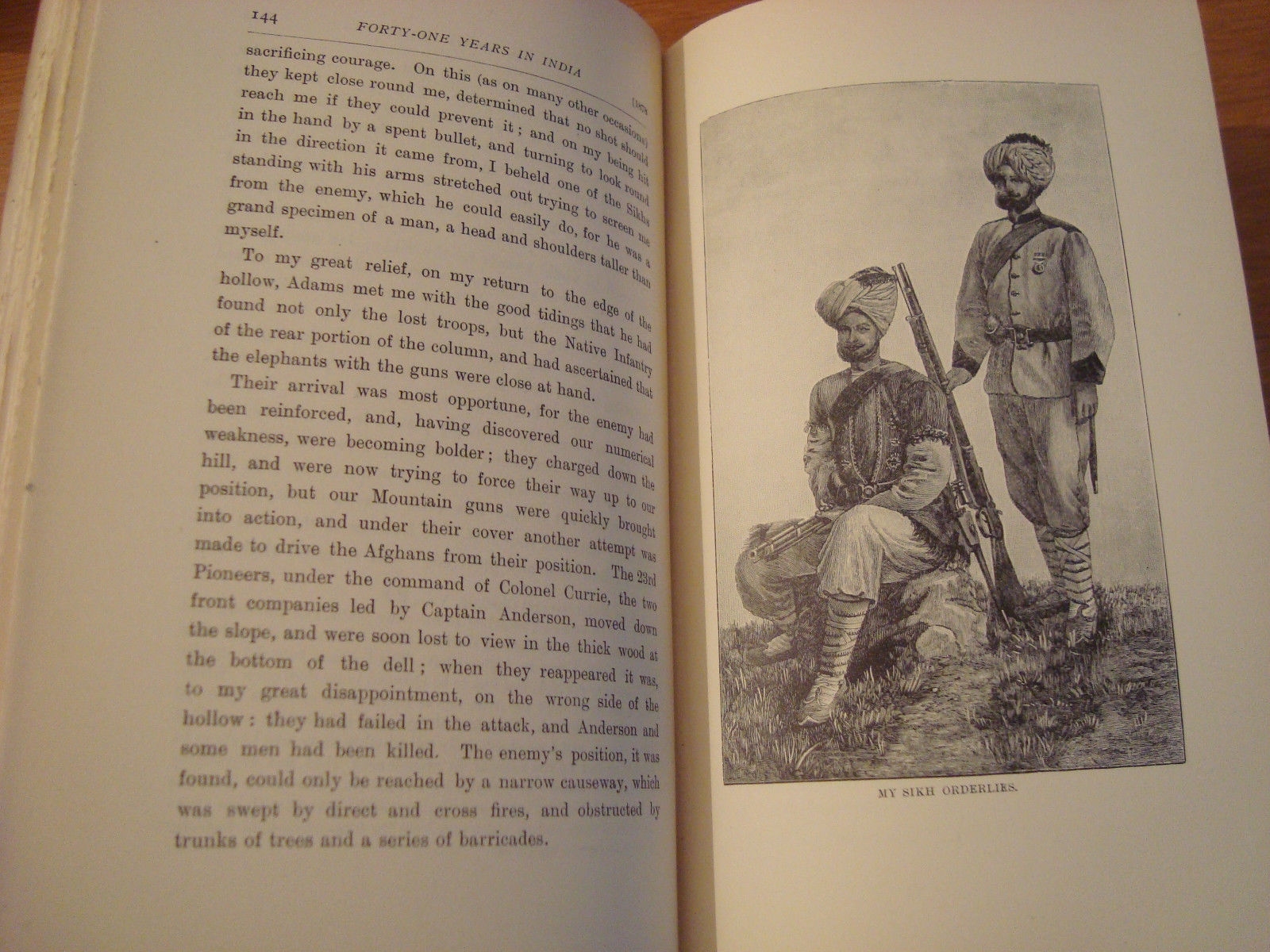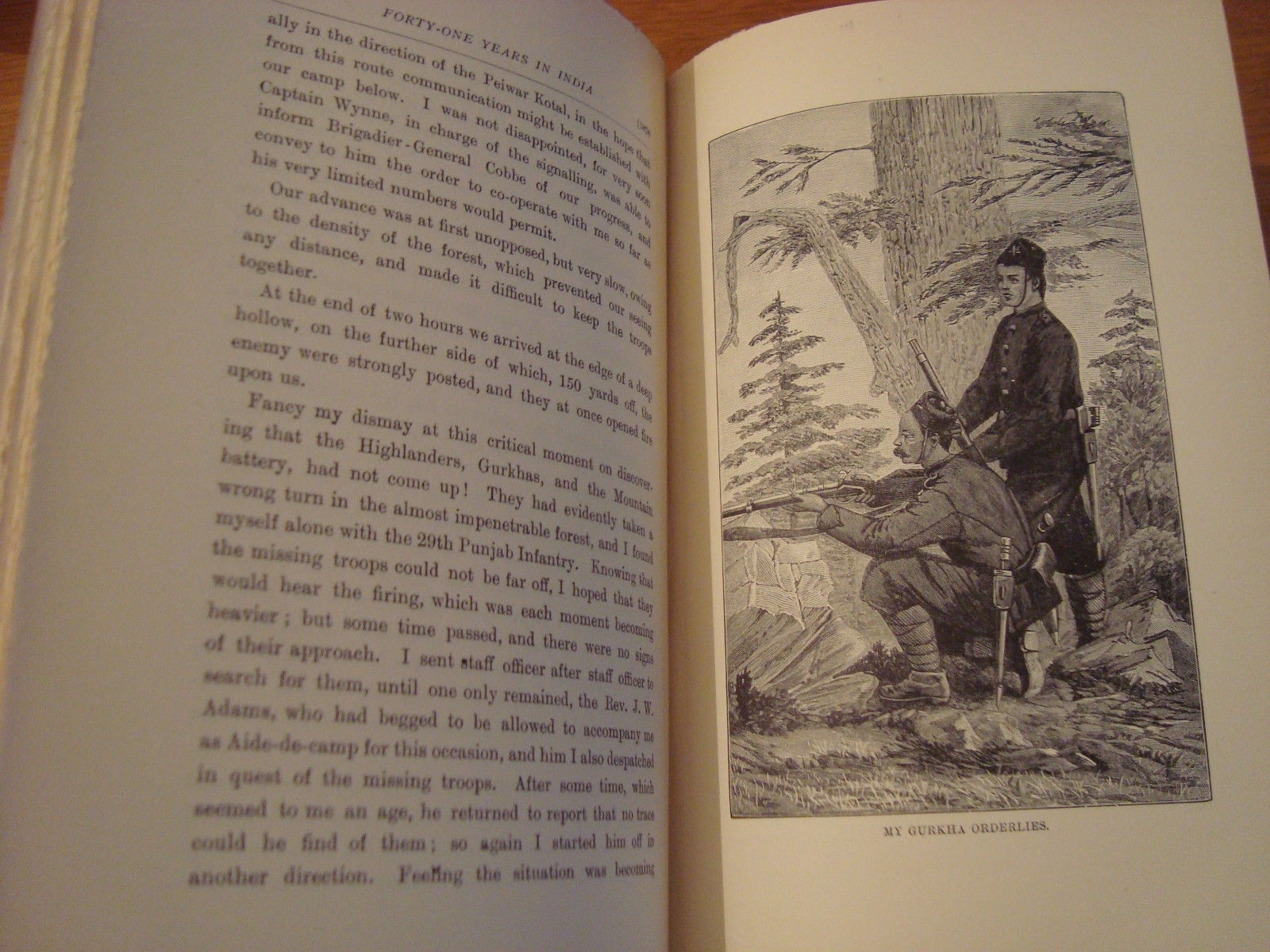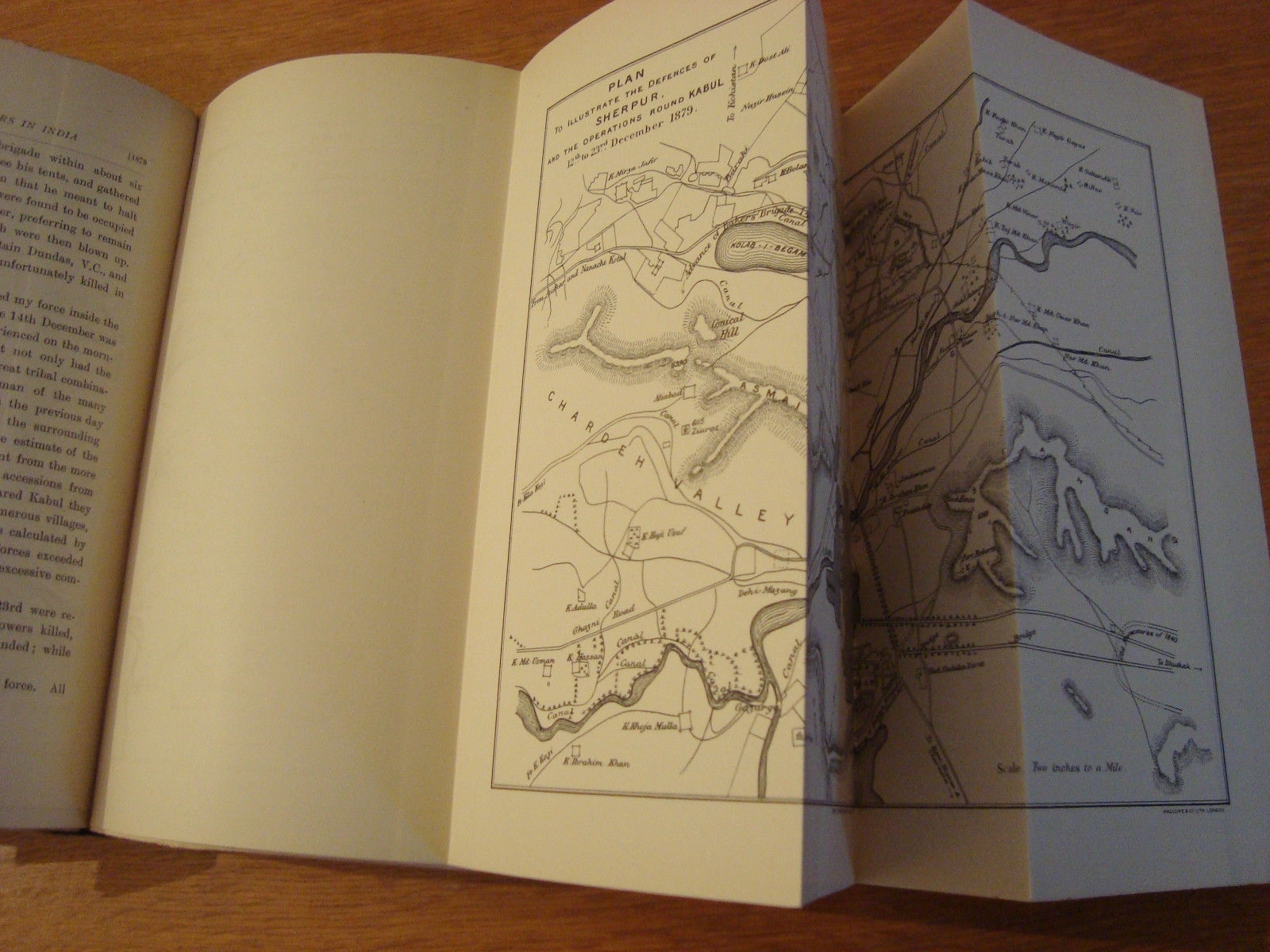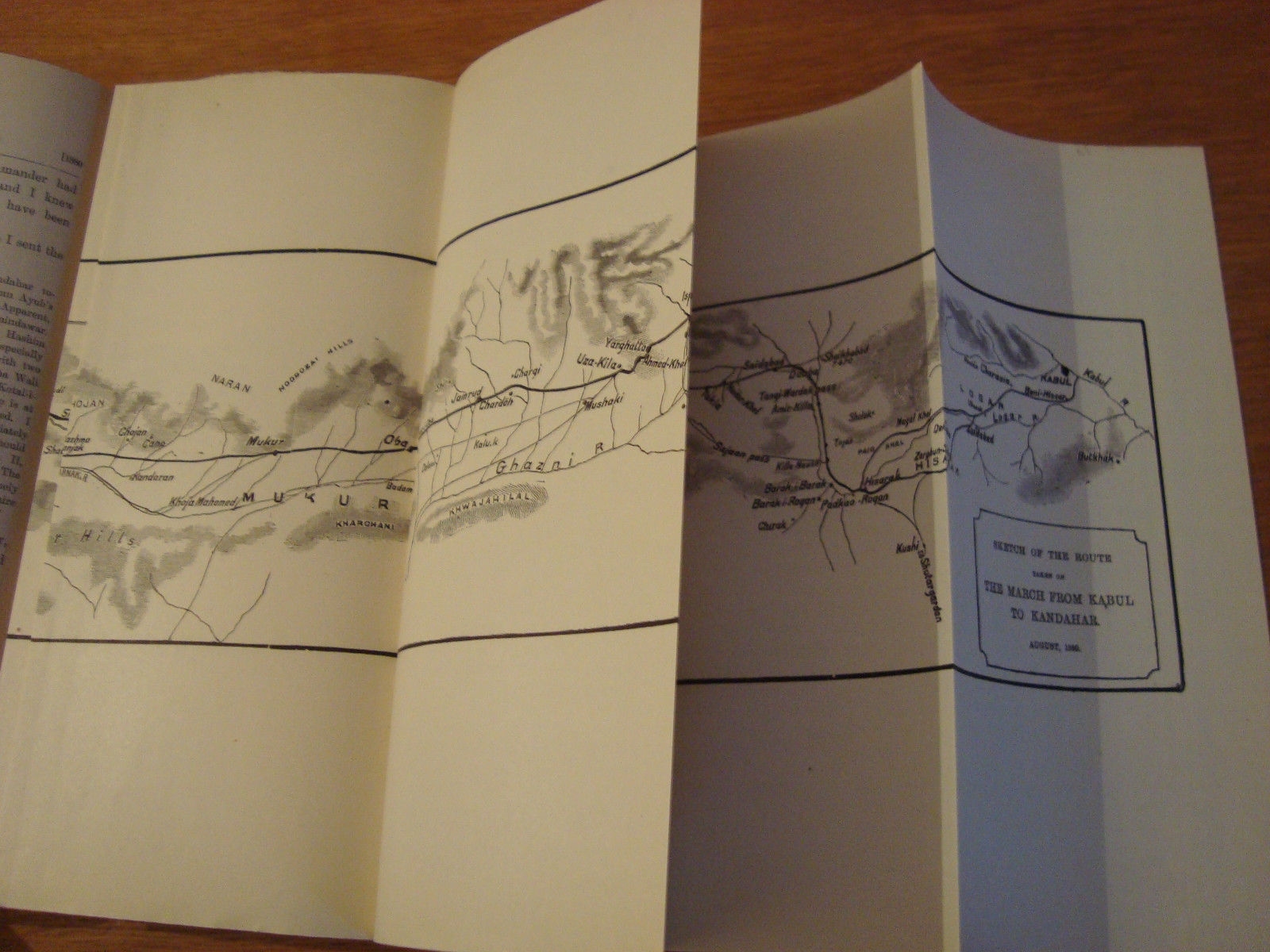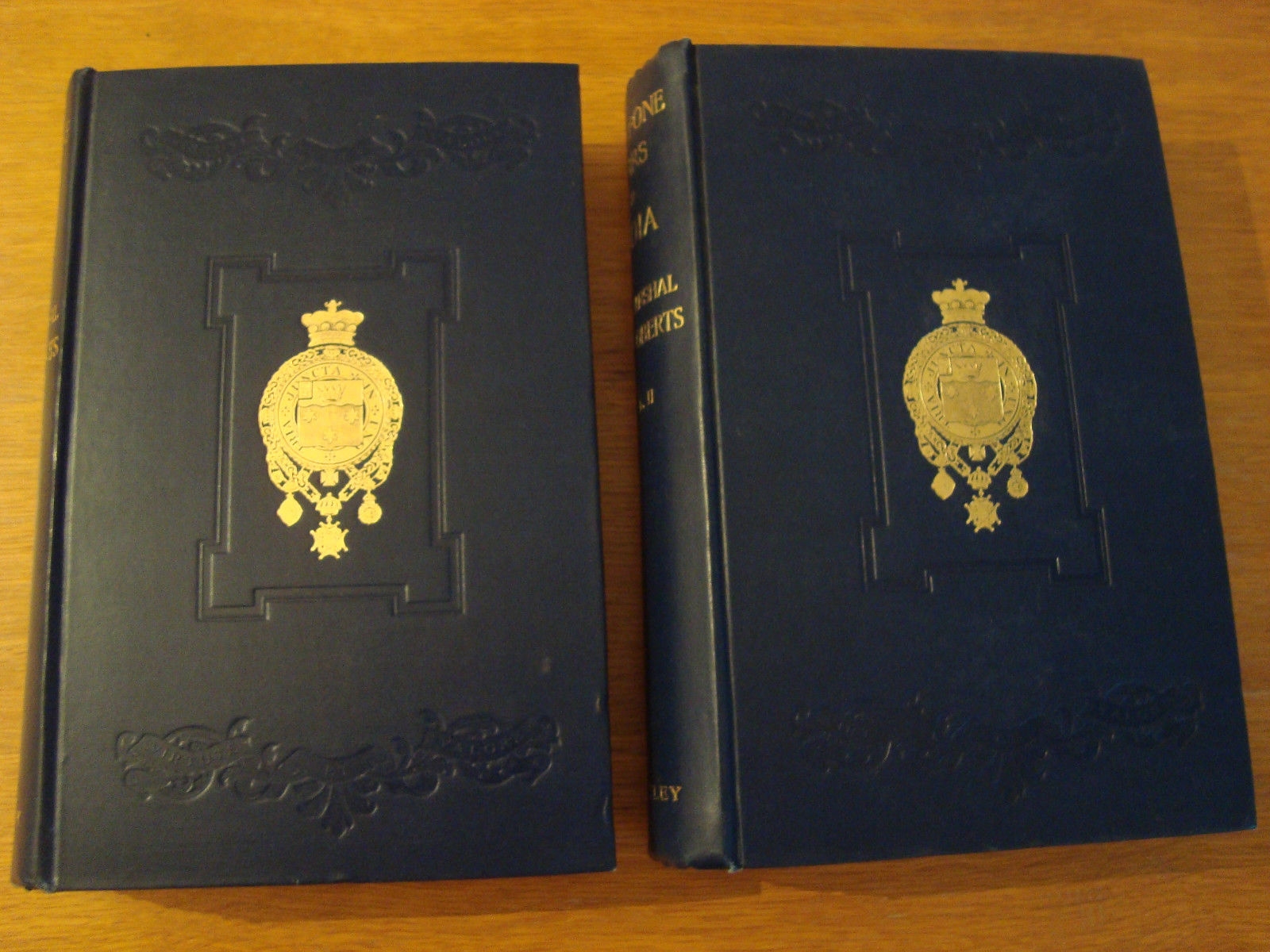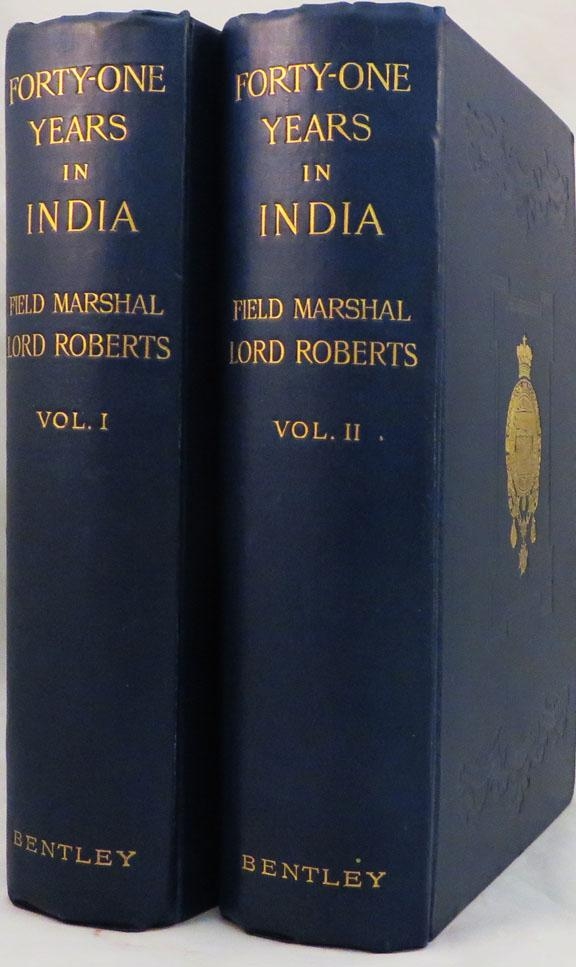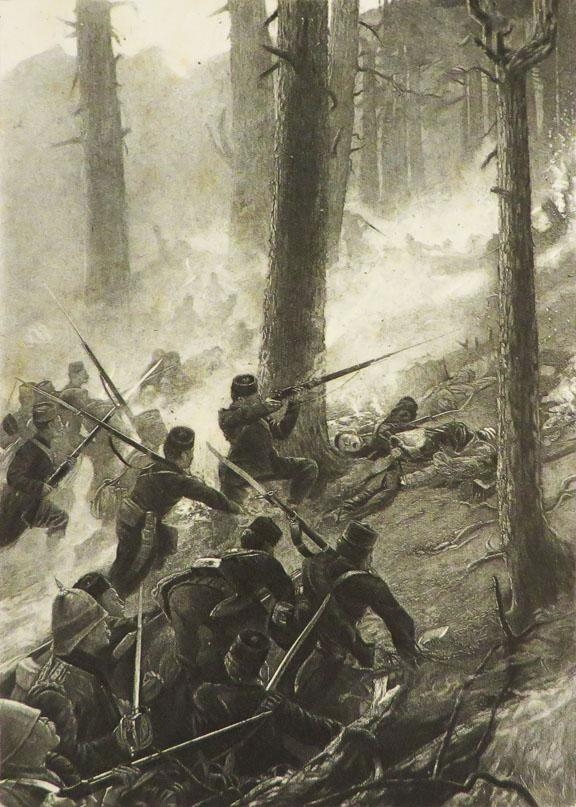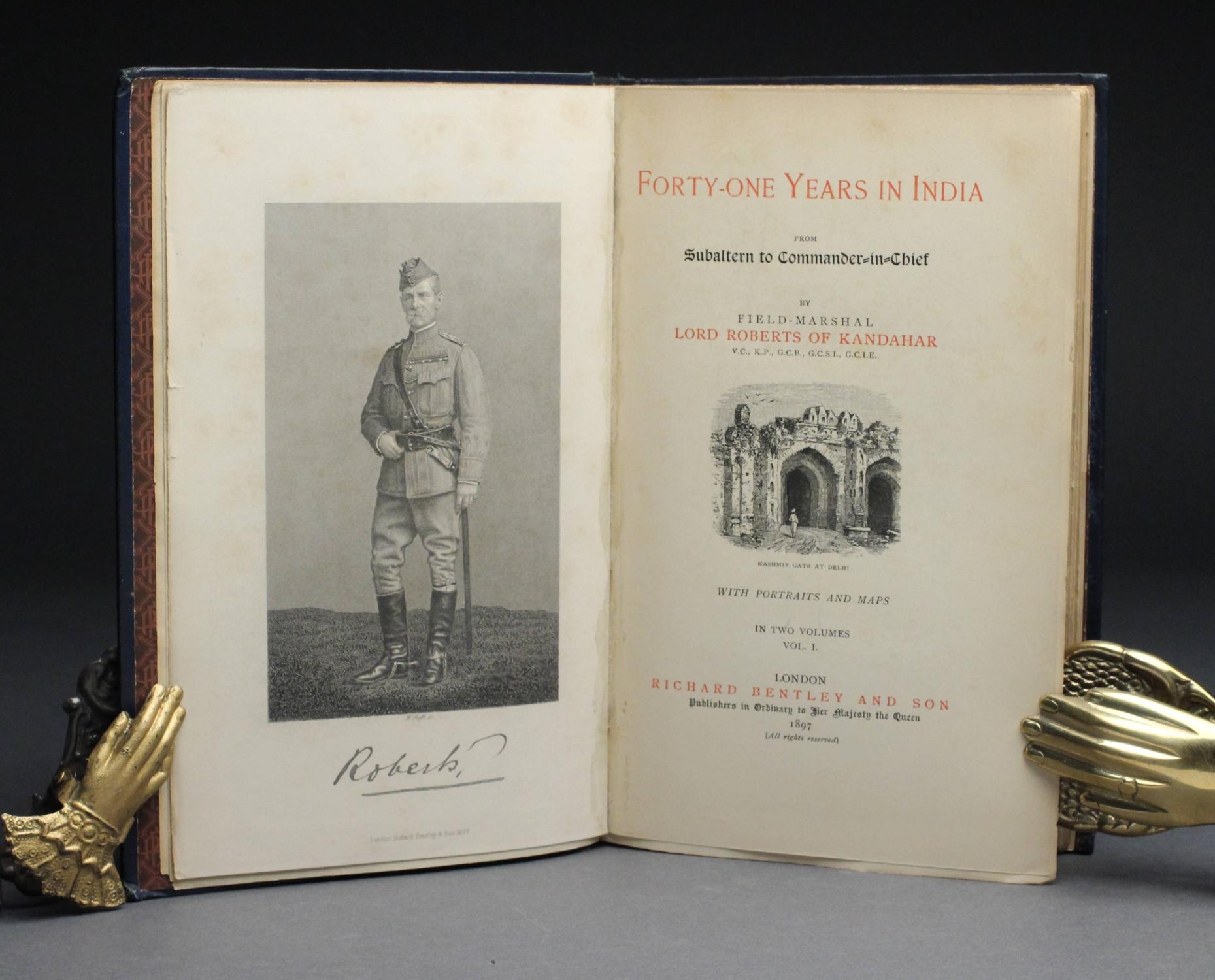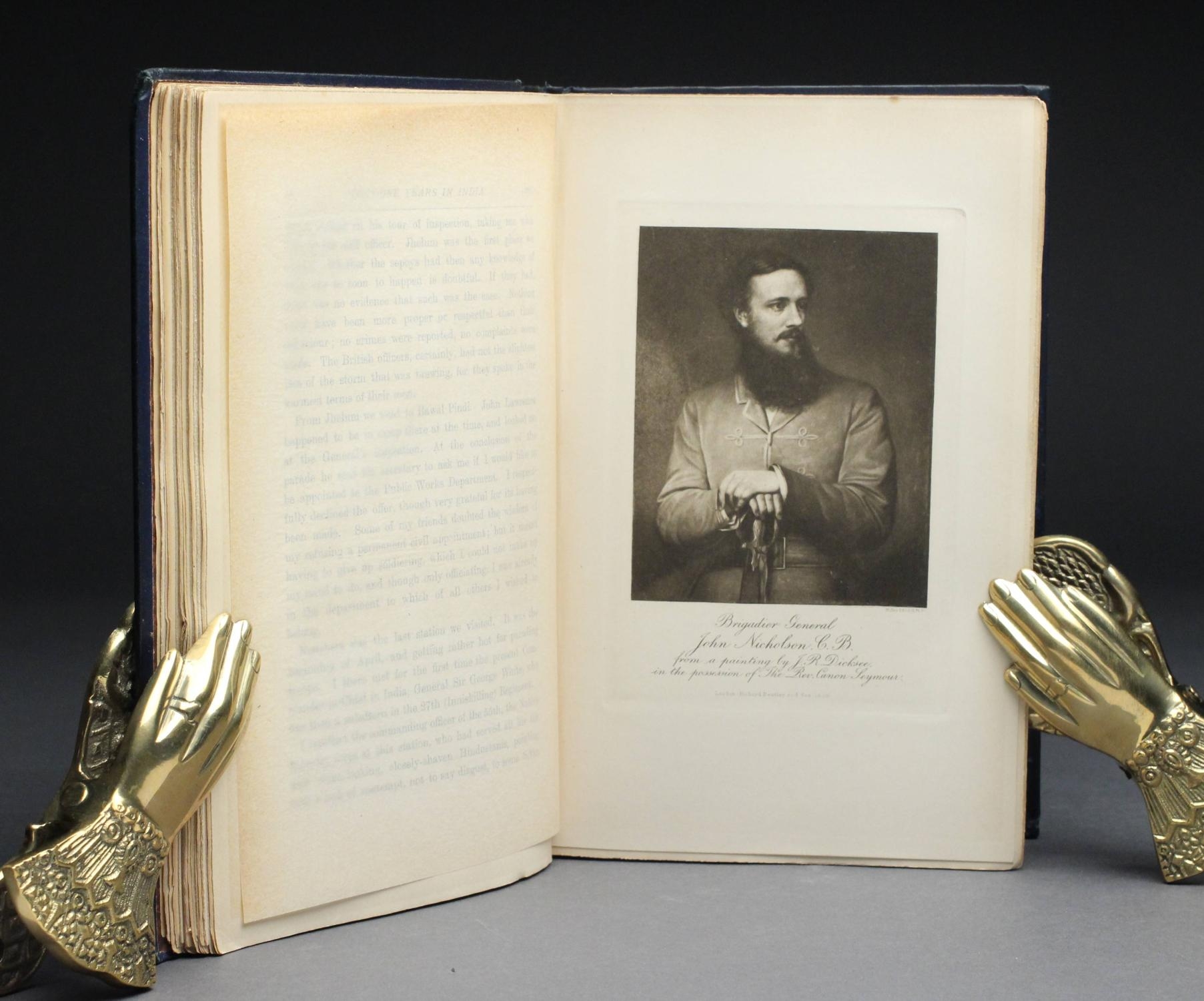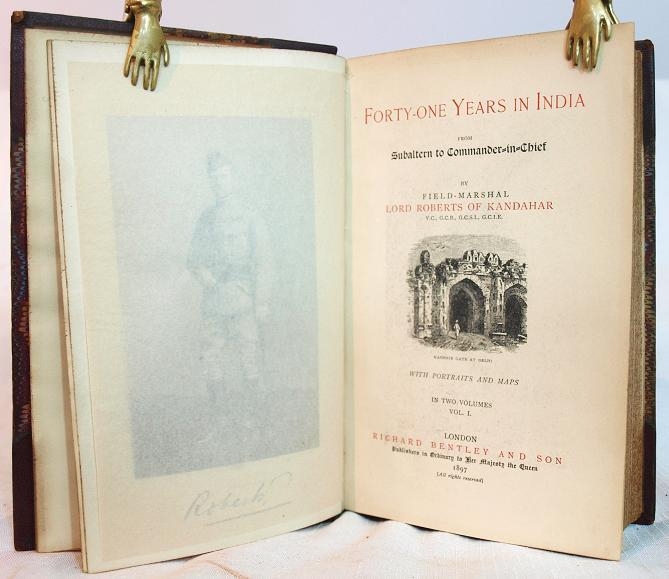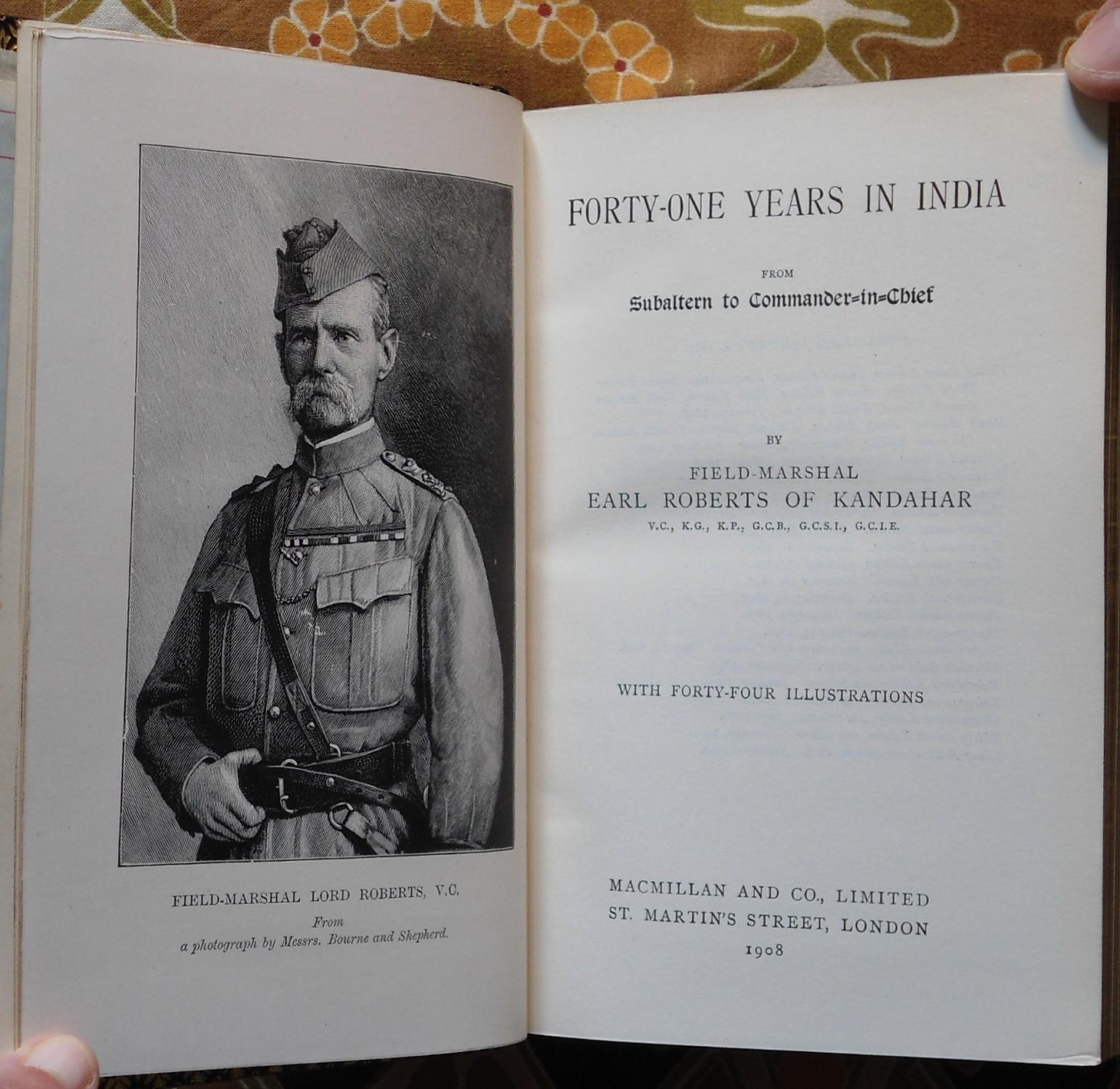 Descriptif de l'ouvrage :

FORTY-ONE YEARS IN INDIA by FIELD MARSHAL / 1897
Caractéristiques de l'objet
État : Bon état: Livre ayant déjà été lu, mais qui est toujours en bon état. La couverture présente des dommages mineurs, comme des éraflures, mais n'est ni trouée ni déchirée. Pour les couvertures rigides, la jaquette n'est pas nécessairement incluse. La reliure présente des marques d'usure mineures. La majorité des pages sont intactes. Pliures et déchirures mineures. Soulignement de texte mineur au crayon. Aucun surlignement de texte. Aucune note dans les marges. Aucune page manquante. Consulter l'annonce du vendeur pour avoir plus de détails et voir la description des défauts.
Afficher la définition de tous les états
Auteur: FIELD MARSHAL
Lieu de publication: LONDON Date de publication: 1897
Reliure: Cuir
Éditeur: RICHARD BENTLEY
Langue: Anglais
FORTY-ONE YEARS IN INDIA

From SUBALTERN TO COMMANDER IN CHIEF By FIELD MARSHAL LORD ROBERTS OF KANDAHAR

Avec des portraits et des cartes

Tomes 1 ET 2
Londres
Richard Bentley et fils
1897

EN ANGLAIS

511 et 522 pages + 64
Toutes les pages ainsi que les cartes sont en parfait état
Les reliures présentent un léger écrasement des coiffes.

*
*
*
London Richard Bentley and Son 1897, 1897. 2 volumes. Very early issuance, only being the sixth and printed within weeks of the first issue. Engraved frontispieces, engraved title-pages, half-title and title page printed in red and black, a profusion of illustrations and folding maps throughout. 8vo, original navy blue cloth lettered in gilt on the spines; decorated in gilt on the upper covers with the gilt center bordered in attractive blindstamping, with Bently's decorated endpapers, edges untrimmed. xvii, 511 including appendix; xii, 522 including appendices, 58 ads, index. A fine set, fresh and clean inside and out, the bindings bright with no fading of either the gilt or cloth, very minor evidence of age at the tips. SCARCE IN THIS CONDITION. Memoirs of forty-one years as a British officer and commander in India. A snapshot of the British Empire in all her grandeur, Roberts profiles the great men and battles that shaped the years of the British-Indian colonization. While Roberts was a true soldier of the empire, he also sincerely loved India. His book is dedicated "To the country to which I am so proud of belonging , to the army to which I am so deeply indebted, and to my wife without whose loving help my 'Forty-One Years in India' could not be the happy retrospect it is". An interesting testament to the popularity of this book---the first issue was January 4, 1897, and within six months there were 21 more editions as well as an American edition, an Indian edition, and a Braille edition. A true first edition is extremely scarce.