DETAILS DE L'OUVRAGE DE LA COLLECTION

Catégorie: Mer, Navigation, Orientation, Bateaux

Référence librairie: 5060
Titre: Gipsy Moth Circles The World Francis Chichester


Auteur: Francis Chichester


Editeur: World Books
Date d'édition: 1968
Date de dépôt des droits d'auteur: 0
Informations sur l'édition:
Reliure: Editeur
Illustrations:
ISBN:
Disponible : Oui. Conditions et Prix du catalogue par retour, merci.🔗



Images: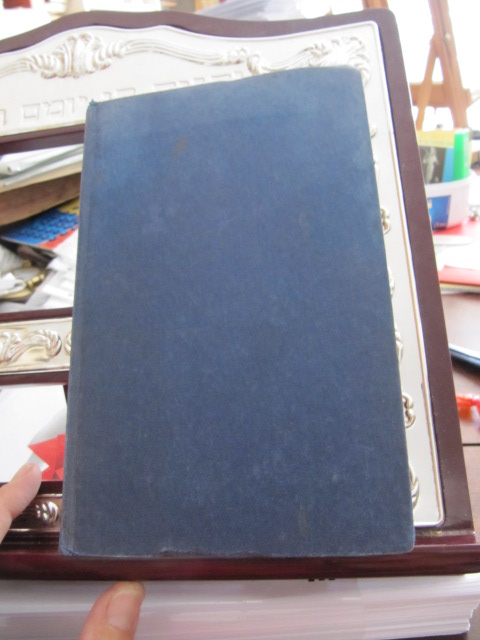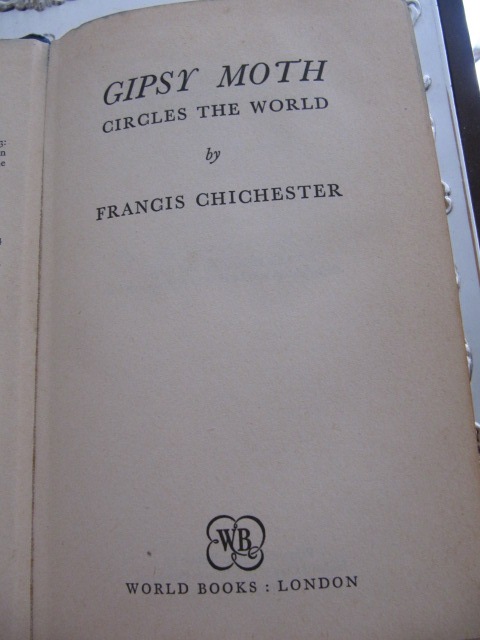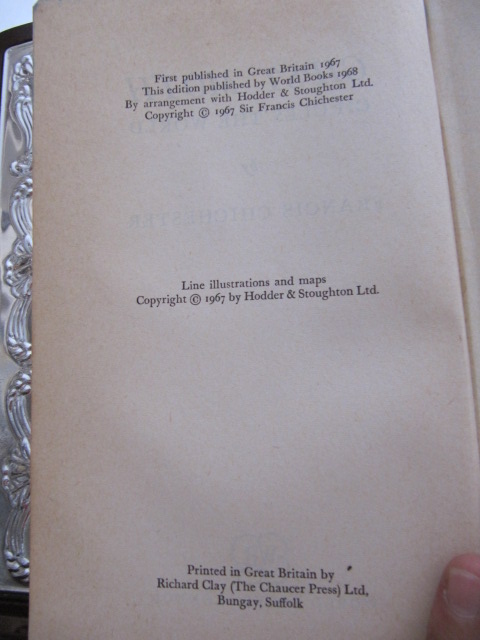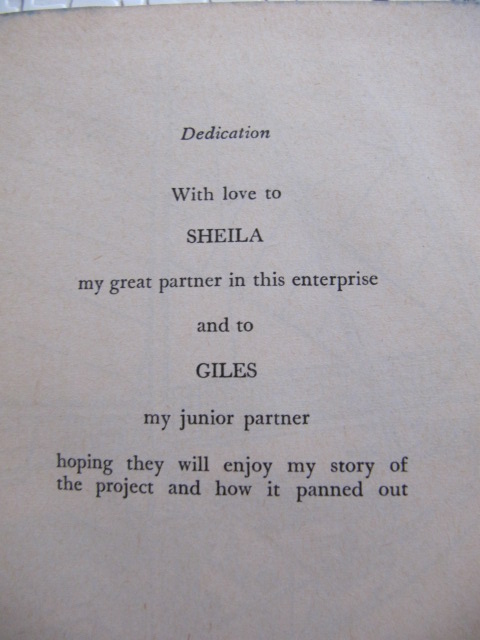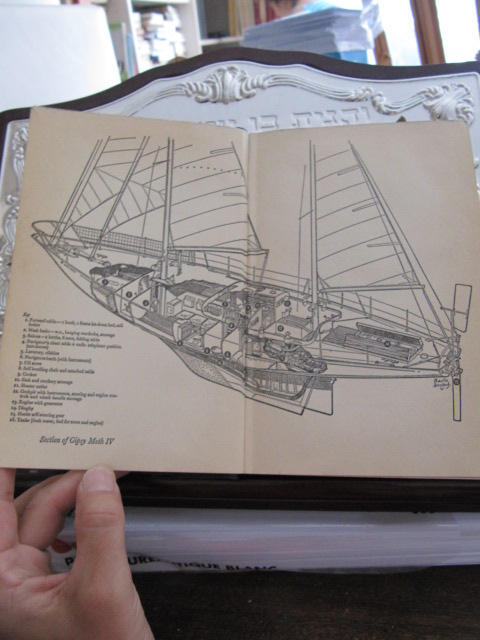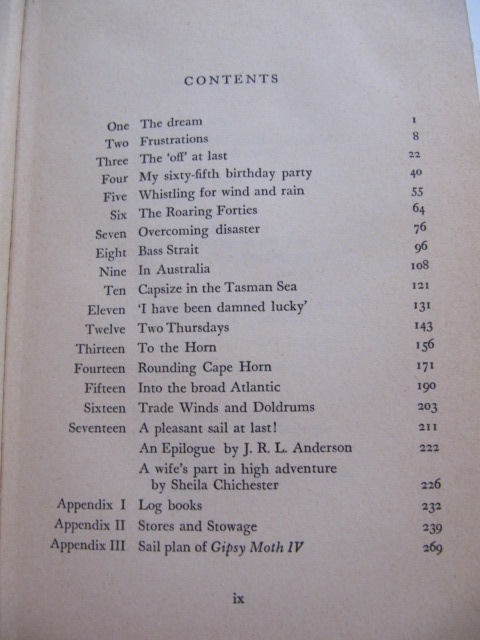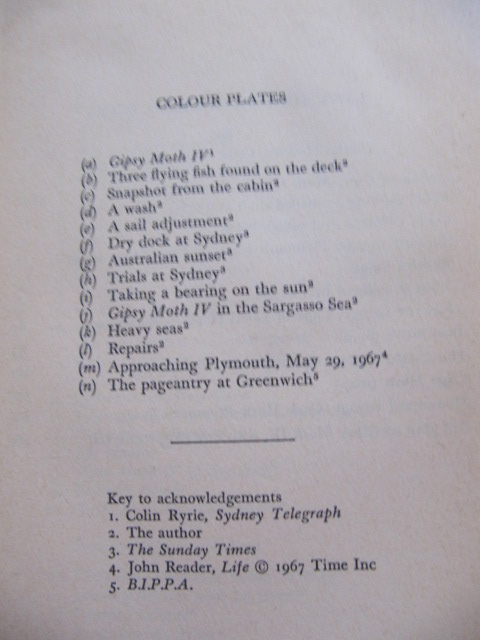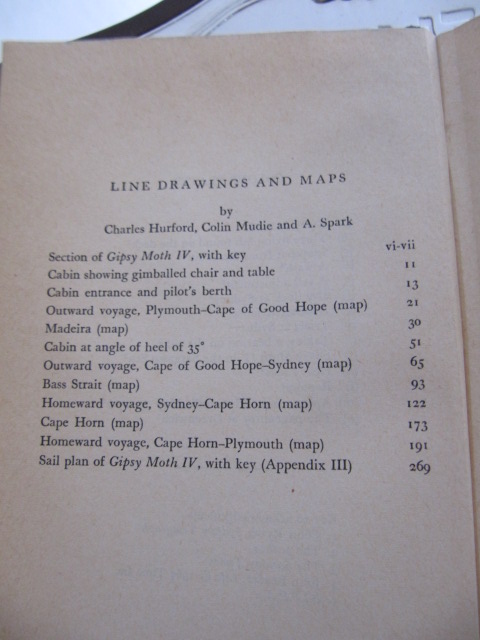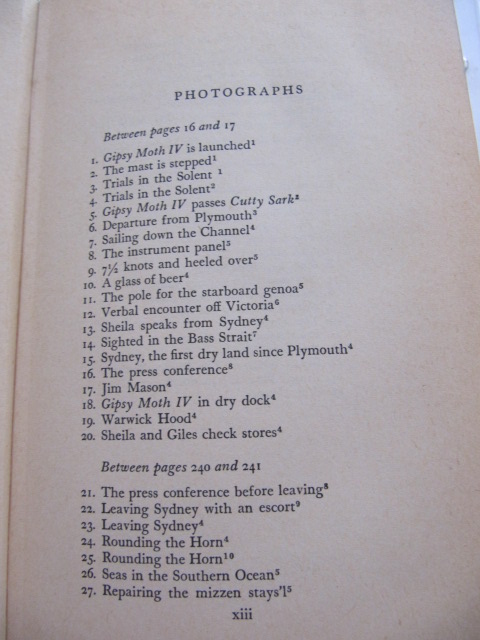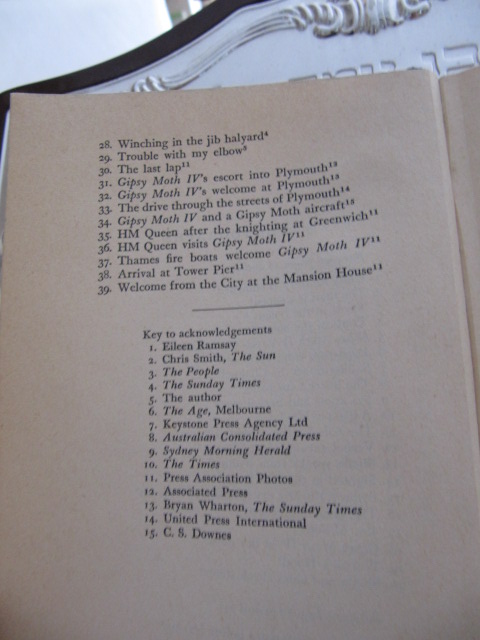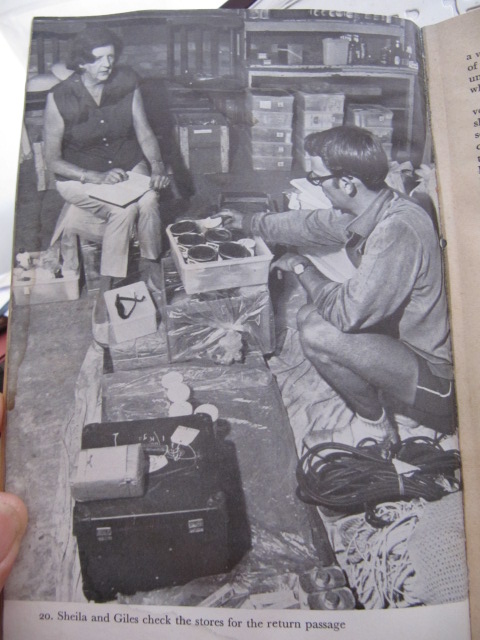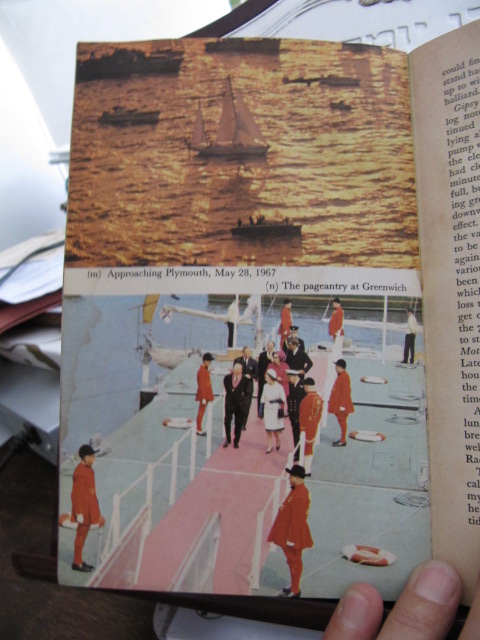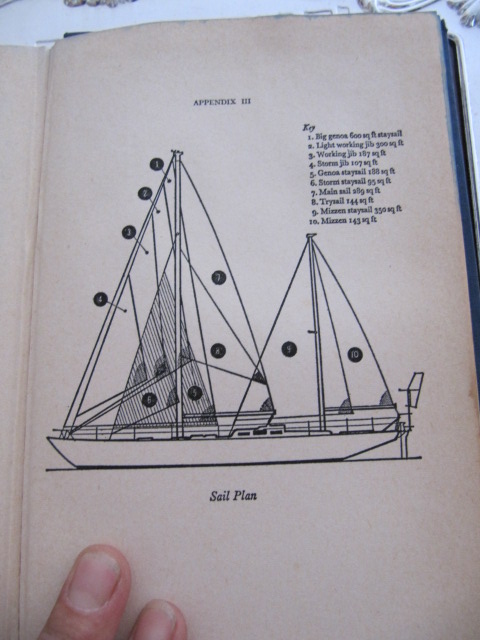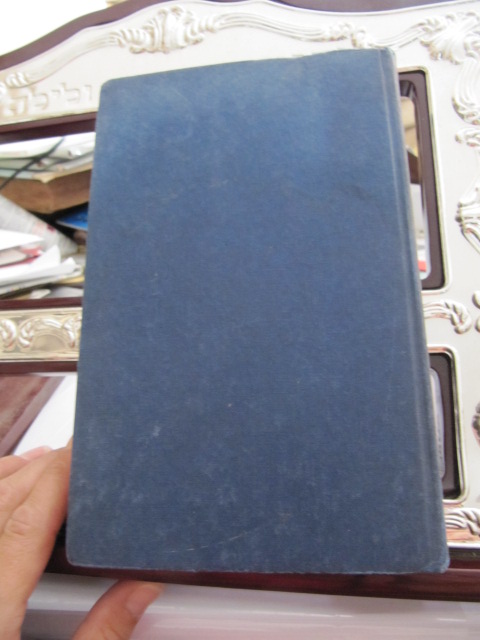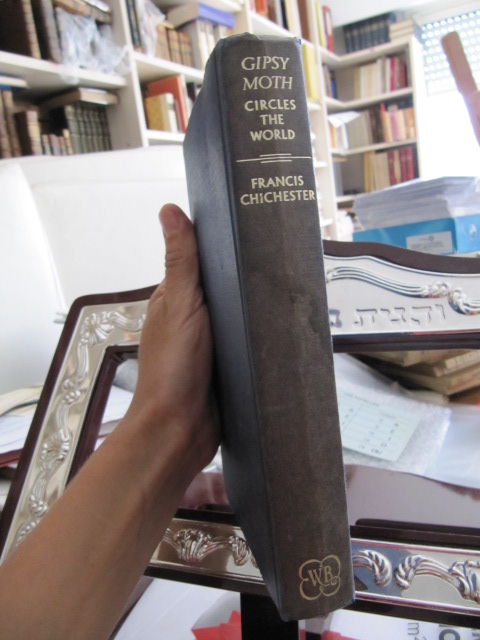 Descriptif de l'ouvrage :

Gipsy Moth Circles The World
Francis Chichester
World Books (1968)
1968. Hardcover. Etat : Very Good. Etat de la jaquette : Good+. Book Club Edition. Binding is clean, sound and unworn. Minor edge soil/foxing. Contents are almost like new. Minor wear and soil on the complete DJ. (S-8-A) ; 9" Tall, 269pp. Dark blue cloth, bright gold lettering. TRUE ADVENTURE. Book-of-the-Month Club. "The sixty-five-year-old navigator's own account of his 226-day lone voyage - including the conquest of Cape Horn. Illustrated with maps, drawings, and photographs in full color and black-and-white. Here is a magnificent book to match a magnificent venture - Sir Francis Chicester's personal account of the extraordinary feat that caputred the imagination of the world. Told in his own colorful words and illustrated with his own photogarphs. " Back Endpapers are a map of his world-circling cruise. (S-8-A).