DETAILS DE L'OUVRAGE DE LA COLLECTION

Catégorie: A compléter

Référence librairie: 6032
Titre: BUDDHISM IN COMPARATIVE LIGHT Hajime Nakamura 1986


Auteur: Hajime Nakamura


Editeur: MOTILAL BANARSIDASS
Date d'édition: 1986
Date de dépôt des droits d'auteur: 0
Informations sur l'édition:
Reliure: Cartonnage d'éditeurs avec jaquette
Illustrations:
PRIX / [ISBN] :
Disponible : Oui. Contacts, Conditions - Prix du catalogue par retour, merci.🔗



Images: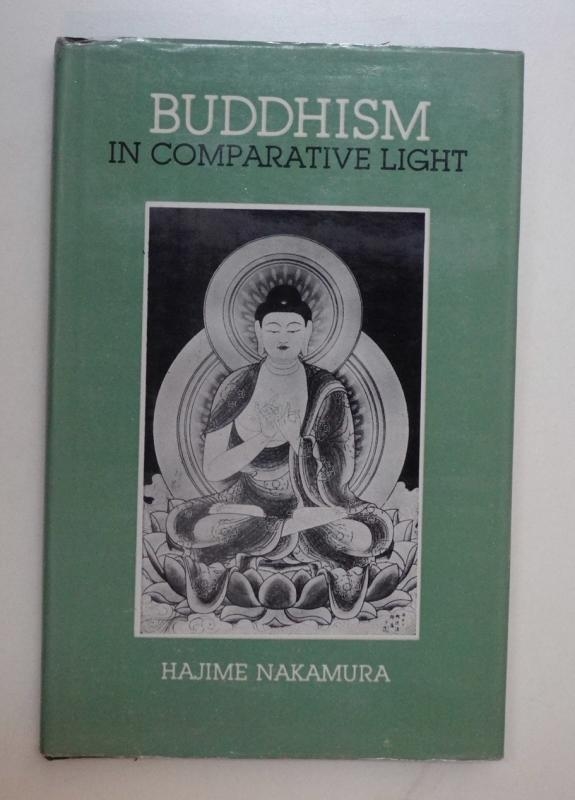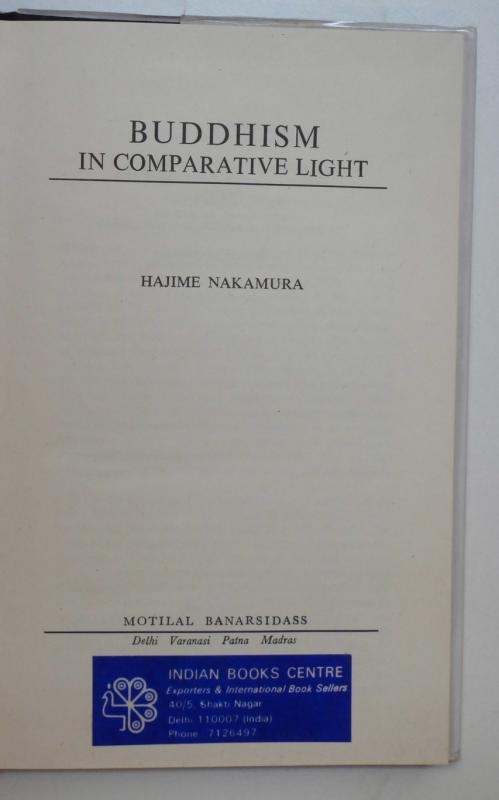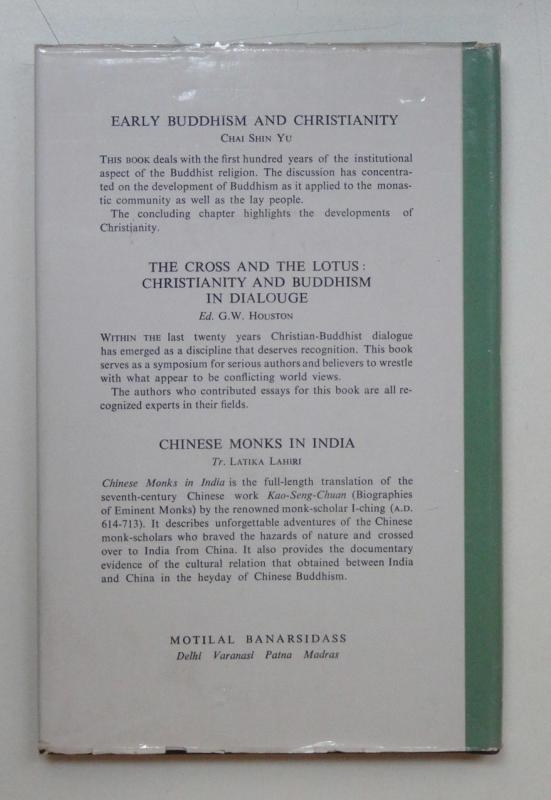 Descriptif de l'ouvrage :

AUTEUR: Hajime Nakamura

TITRE: BUDDHISM IN COMPARATIVE LIGHT

LIEU: ÉDITEUR, DATE: Delhi, Varanasi, Patna, Madras: MOTILAL BANARSIDASS, 1986

COLLATION: VII-182 pages, complet

FORMAT: in8 (15 × 23 cm)

RELIURE: Un cartonnage éditeur sous une jaquette à rabats

ILLUSTRATIONS: sans

ÉTAT: Un bel exemplaire d'époque. Un beau cartonnage propre et solide, de bel aspect. Intérieur bien frais et propre, sans rousseurs. En bon état

BIOGRAPHIE & THÈME:

« This volume is a comparative study of Buddhism and Christianity which, despite their differences, have striking similarities.

Chapters are devoted to probing religious consciousness far below the surface of dogma and traditions.

Light is thrown on what Buddhism and Christianity and other religious and philosophical systems have meant to seekers of the truth of humanity. The treatment is selective and is concerned with the comparable features of major traditions shared by all great traditions of the world.

The volume is written from the stand-point of a modern historian and thinker. It stands as a model for bringing out the common universalistic elements in various traditions as well as their special and distinctive features. » (présentation éditeur)

POIDS: 700 g.