DETAILS DE L'OUVRAGE DE LA COLLECTION

Catégorie: Religion : Bouddhisme

Référence librairie: 6077
Titre: A HISTORY OF SANSKRIT GRAMMATICAL LITTERATURE IN TIBET Pieter C. Verhagen


Auteur: Pieter C. Verhagen


Editeur: E. J. BRILL, 1994
Date d'édition: 1994
Date de dépôt des droits d'auteur: 0
Informations sur l'édition:
Reliure: Cartonnage éditeur
Illustrations:
PRIX ou [isbn] :
Disponible : Oui.
Les commandes en ligne ne sont pas automatisées - disponibilité et conformité de l'ouvrage doivent être confirmés . N' hésitez cependant pas à nous contacter pour toutes demandes de devis pour une livraison SUIVIE à domicile ou via Mondial Relay, merci.🔗



Images: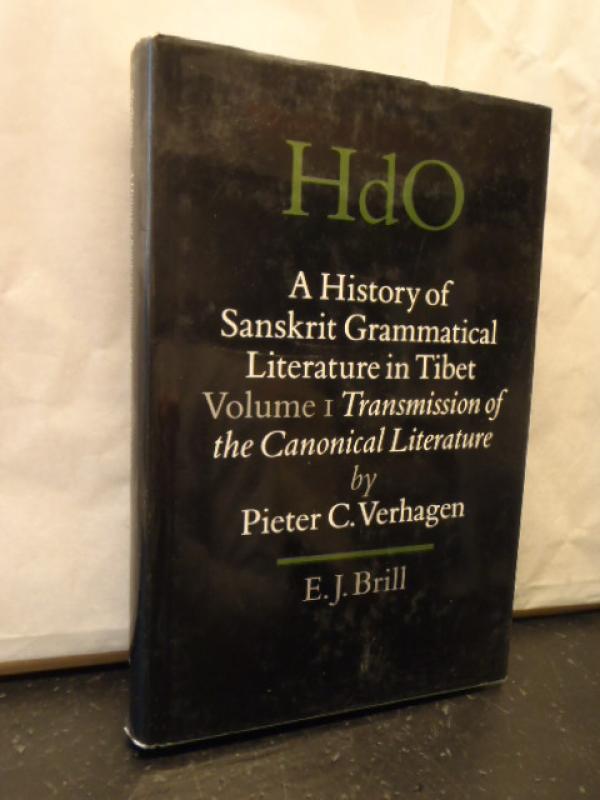 Descriptif de l'ouvrage :

Verhagen - HISTORY OF SANSKRIT GRAMMATICAL LITTERATURE IN TIBET 1994

AUTEUR: Pieter C. Verhagen

TITRE: A HISTORY OF SANSKRIT GRAMMATICAL LITTERATURE IN TIBET

VOLUME 1: TRANSMISSION OF THE CANONICAL LITERATURE

ÉDITEUR, DATE: E. J. BRILL, 1994

COLLATION: IX-353 pages, volume 1 uniquement, complet en soi

FORMAT: in8 (16 × 24,5 cm)

RELIURE: Un cartonnage éditeur relié à la bradel en pleine toile verte. Titre doré au premier plat et au dos + jaquette

ILLUSTRATIONS: Avec 2 cartes

ÉTAT: Un bon exemplaire. Intérieur bien frais et propre, sans rousseurs.

BIOGRAPHIE & THÈME:

« The first comprehensive survey of the important corpus of Indic literature on Sanskrit grammar, extant in Tibetan translation in the Buddhist canon.

Core of the study is the description of the forty-seven Sanskrit grammatical treatises covering some two thousand folios in the canon. The contents of these texts and the historical information regarding their Tibetan translators are examined in detail. Further chapters are devoted to the grammatical analysis in an eighth-century Tibetan handbook for translators, and to data from Tibetan historiography.

The book offers the first systematic study of the extent and the historical development of the Tibetan expertise in Sanskrit grammar, a central scholastic discipline in Buddhism. It opens up a section of Tibetan literature essential to the understanding of the Indo-Tibetan indigenous grammatical traditions. » (présentation éditeur)

POIDS: 1 kg.